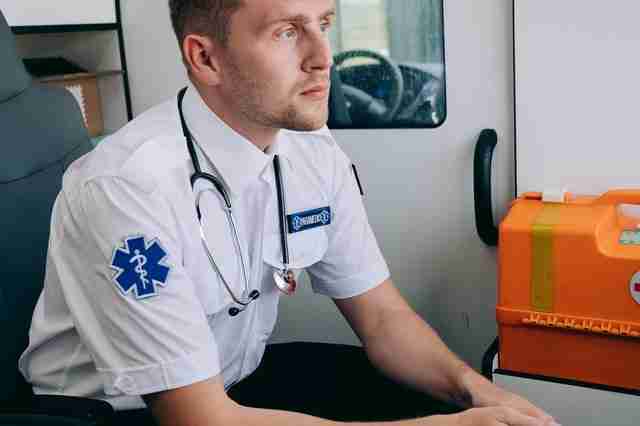 The How to Deal with Stress series
What does caregiver stress look like?
With the lives of others literally in our hands, most caregivers are under constant pressure. Some of us stress eat. Another coping mechanism is humor. Watch some of the nurses or doctors on TikTok for a glimpse of how funny people letting out some of that bottled-up tension are. What far fewer would share or even admit to themselves is being chronically stressed. Even fewer would label themselves as having a true anxiety problem. And yet here we are, talking about stress again.
If you're reading this in search of information about managing stress, then it's likely that you don't fall on the low end of the stress spectrum. You're recognizing that stress has become a problem for you, perhaps to the point of being a medical concern.
Today we'll take a look at the issue of stress in our everyday lives. We'll explore one area you might not realize is adding stress to your life and what we can do to reduce stress– in order to feel better, enjoy more fulfilling moments, improve our relationships, and be healthier (and of course calmer), overall.
Why do I feel more stressed these days?
Stress finds its way into the lives of most people. Stress is nothing new, that's for certain. But there's something about this fast-paced, technology-driven, modern way of life that draws in far more insidious stress than humans have known before.
Today's stress includes a different kind of low-grade, chronic stress that affects people across the spectrum of age.
We are all trying to function in the computer age where our daily lives have the added hurdles of insidiously stressful virtual pressures? Being constantly connected is becoming less of a voluntary choice and more mandatory. I'm looking at you, two-factor authentication requiring me to receive a one-time pin every time I log in. So we're getting more and more attached to our phones. With social media, the 24-hour news cycle, and streaming services, in a weird way, we like the constant connection.
In fact, some of us could be considered to have something of an addiction problem when it comes to technology. Yes – smartphone addiction is a thing. And does this love-hate relationship we have with our phones cause us needless stress? Yes – it does. But we don't think about the addictive quality of using technology much because it is shrouded in legitimate uses for our daily lives. After all, using online banking does save you time over going into the bank or mailing checks to pay your bills.
How do I reduce stress?
While computers and smartphones bring increased productivity. By actively choosing to be on our computers or our smartphones constantly, find most of us spending more time than we need to online and actively choosing new stress. Even if we're not aware that being constantly tuned into technology qualifies as a stressor.
The best way to reduce or eliminate this additional layer of stress is to only use your devices when you have to or when it genuinely makes something easier (e.g. online bill pay, work e-mail, and necessary calls or texts when you are on the go).
Don't use your devices for non-essential activities like watching YouTube videos, scrolling the Instagram feed, or playing games. If the idea of trying any of these makes you feel anxious, that is more evidence of your dependence. You can start with something as simple as a social media detox. Pick the social media (Instagram, Twitter, Pinterest, YouTube, etc.) of your choice and stay away from that platform for a week. If you have alerts turn them off. They create unnecessary temptation.
Looking for other ways to destress? Try these 4 simple tips to destress in under 5 minutes.
Next: Smartphone Stress | Previous: Stress Breathing Exercises