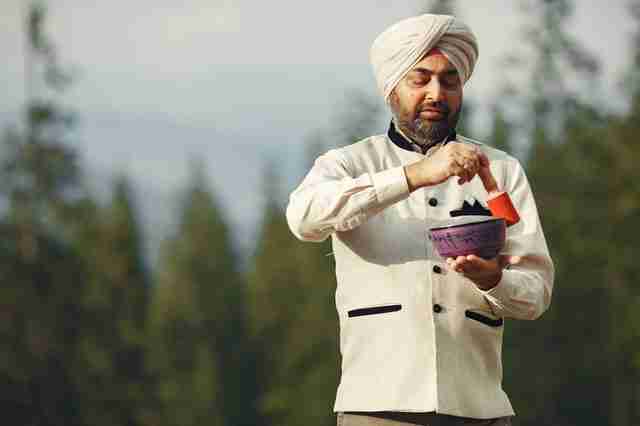 Cut down on sensory overload stress
You probably have been shopping in a busy store where there's a lot going on. Maybe you can see and hear a bunch of TVs all blaring loud noise and visuals at the same time. Or you could be standing in line at the supermarket listening to the different human voices, and on top of that chaos, you can hear a loud advertisement playing on repeat mode on the screen in front of you.
Maybe you're at the park, and someone is talking loudly on their cell phone while another person walks past with the bass boosted on their portable speaker. Children laugh and shout in play, and a dog commences barking, with seemingly no intention of stopping.
Maybe you have even noticed that sensory stimulation affects you differently depending on the time of day and how stressed you were when you came into the moment.
If you're very tired, the sound effects heard at the park may irritate you. But on a calmer day, you just may find them to be enjoyable background noise.
Here are some quick ideas on how to cut down on sensory stimulation to reduce stress.
Try white noise
Maybe you live on a noisy city street where cars backfire and sirens can be heard occasionally. Use white noise to cancel out some of the sounds. Try turning on a fan on low. If it's not especially hot out you can just aim the fan to a corner of the room instead of at you. Or, purchase one of those white noise machines that offer an array of relaxing sounds such as ocean waves, tropical rain forest sounds, or meditation music to zone out with.
Use headphones
Hoping to minimize noises heard on your day out so you can destress on your own time Take along your headphones. Replace the sound of barking dogs and shouting children with the soothing timbre of singing bowls, chanting monks, or your favorite blues music… or anything else that relaxes you.
Suggest that family members wear headphones when playing videos on their devices or watching TV. With so many different options for home entertainment and people more likely to go off into their own corner and do their own thing, headphones have become necessary. They're useful for when people must coexist while taking in their favorite forms of entertainment on their personal devices.
Talk Less
If you don't enjoy talking to people then silence your mouth, and text instead. Or choose just not to communicate at all. You would be surprised at how mentally clearing it can be just not to say or communicate anything for a good half hour to an hour or more.
Next: Stress Breathing Exercises | Previous: Stress Relieving Activities