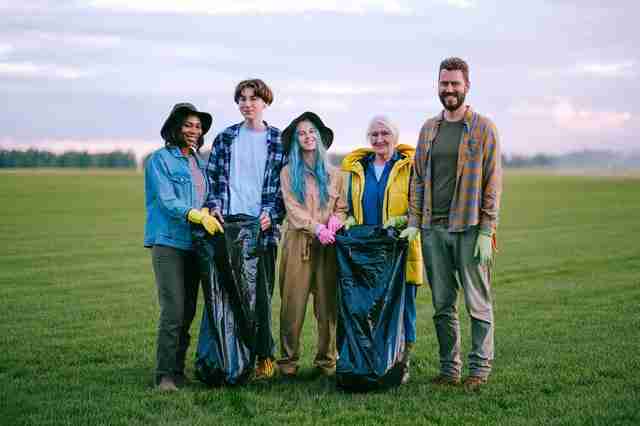 If you are in the phase of your life where you'd like to attract good people into your life, you might be wondering how. Surrounding yourself with influential, positive people making a difference in the world, requires time, effort, and being in the right places.
The first step to adding quality people to your life is to start acting the same way that quality people do. Be selfless, move with integrity, and be a force of positivity.
Hoping to hang around with people who volunteer their time? Wishing you had some friends who love to nurture and take care of animals? Then do those things.
Volunteer
Volunteer at a shelter. Sign up to work at the local soup kitchen. Do something good for your community, get out, and mingle with others who are doing the same. It will take some time to get to know people, but the givers in your community will gradually welcome you into their circle.
Doing good things doesn't always have to be that big gesture if you don't have time. It could even be something simple like offering to pick up groceries for the seniors who live on your street.
Or how about making the effort to invite the neighborhood kids over to play at your house if you have kids too? Many parents are too busy to extend this important gesture that helps to build closeness and will certainly lead to meaningful moments and lots of learning by experience for every child.
Hobbies
Nurture fruitful hobbies. Do you love crafting? Join the knitting group at the library. Are you a lover of music or an accomplished athlete? There may be some fellow hobbyists or enthusiasts in your town just waiting to meet your acquaintance.
Previous: Signs that You Need New Friends | Next: How to Stop Being Defensive