Some people disrespect others out of fear of being disrespected.
As mentioned in the previous article, respect is a two-way street. To command respect means you must show respect to others. Again, that comes in the form of having healthy boundaries around others' personal space, time, communication, and emotions.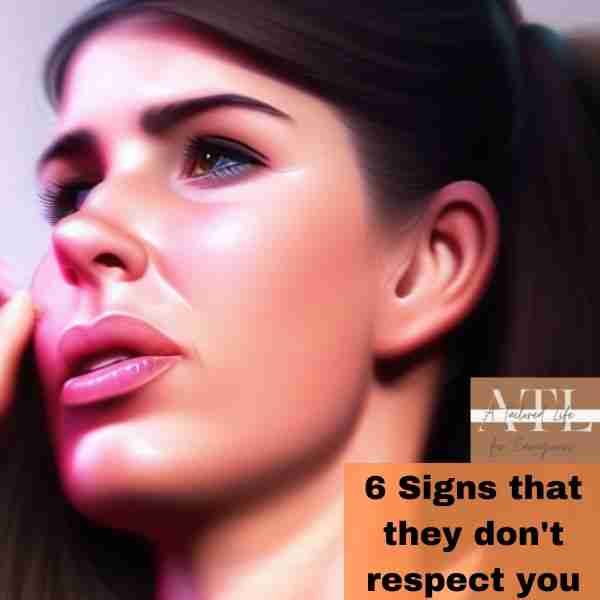 Having Respect Is Learned
If a person was raised by parents who showed disrespect to their children by being boundary violators, then the kids will likely grow up believing that intimidation is the way to garner a sense of respect from others.
6 Signs That They Don't Respect You
They may do things like be excessively harsh in their words and actions and surprise people with unexpected behavior that throws them off balance. This may include the tendency to:
Invade others' space
Interrupt in conversation
Override the opinions of others
Show disrespect for the work and effort put in by other people
Refusal to knowledge others
Undermining the effort of others by going against their actions and wishes
Disrespect Is A Defense Mechanism
Some people approach life in a self-centered and defensive mode. It may be because this was what was required for them to survive and develop as they grew up. Conflict may have been a feature of their household or social life as a child. This has caused them to develop the perception that a me-first attitude is necessary to get ahead and get what they want.
Unfortunately, this can result in the person showing disrespect for others out of fear of being disrespected. It is a negative cycle that can erode the quality of relationships and unfortunately have the opposite effect. A person who does not respect people in authority, and does not offer some measure of respect to the children or subordinates in their care, may be feared and even hated to a certain degree. People may actively or even subconsciously avoid the said person. They may also likely work against them if given the opportunity. Ultimately, this means that the respect that the person sought by being rigid and commanding ironically may have caused people to lose respect for them.
Previous: Respectful Parenting: How to Nurture Respect in Your Children | Next: Mutual Respect: 3 Ways to Build an Emotional Bridge