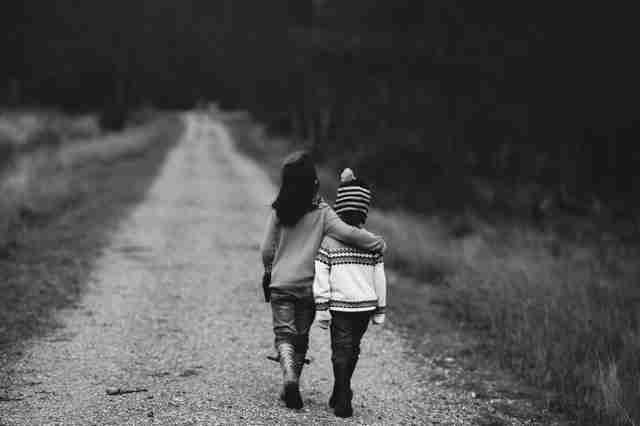 The curriculum of some elementary schools includes "Empathy Training" which is designed to teach kids how to recognize, understand, and respond appropriately to other people's emotions. One of the most common lesson structures is to teach children to recognize the feelings of others through an interactive game.
The game typically consists of a series of pictures with words or phrases on them. As you look up each picture, a corresponding set of questions appears in front of you. When your child plays the game, he or she sees a picture of a person being happy, sad, mad, scared, confused, embarrassed, etc. Kids are asked what they think the person is feeling by answering yes/no questions like: 'Is this person angry?' or 'Does this person have a problem?'
Why caregivers should train kids in empathy
Teaching empathy toward children helps reduce bullying, teen pregnancy, and suicide rates among teens. She states that empathy begins to develop when children learn about social rules around sharing and taking turns.
Caregivers can prepare children by teaching them techniques to spot and concentrate on their own and others' feelings. By providing children with the skills they need to empathize with others in a nonjudgmental manner from a young age, caregivers can help broaden their awareness of the importance of surrounding themselves with quality relationships.
The goal of Empathy Training is not only to train kids to be more socially aware but also to help them become better readers, writers, mathematicians, scientists, leaders, and citizens.
How to start empathy training
How can caregivers equip young children with necessary empathy training in order to help them expand their awareness from self-directed and self-centered, to include the thoughts and feelings of their peers?
Empathy training starts with simple, consistent reminders. Early Childhood Education (ECE) programs focus on cultivating sympathy in young children by teaching them rules in simple, friendly ways to adapt to various settings. These rules cover basics such as:
Using manners – saying please and thank you. Please and thank you are among the first basic lessons in showing empathy. They teach us it's polite to acknowledge the good deeds and gestures of another individual as well as be gentle in our requests to him or her.
Not interrupting. Teaching kids not to interrupt others help them learn about boundaries. We help them to become aware that, just as they do, others also have ideas that they would like to express — and that giving them our sustained full attention is a way to honor them.
Taking turns. We teach kids to take turns speaking, holding, or having a particular cherished item such as a stuffed animal or doll. We also teach them to take turns during role-play games, during sports, and even while reading or speaking aloud in class. When children practice taking turns they are learning valuable lessons in empathy that will carry them through their personal and professional life. Taking turns helps us recognize the need to switch from a self-directed to other-directed way of being.
Sharing. Sharing too, helps young children enjoy their first taste of empathy because they get to directly associate that their positive experience in playing with a certain toy or enjoying a certain snack could also be experienced equally by someone other than themselves — and that it will just as readily bring them pleasure to share or pass on the positive experience that they just had, to someone else.
Apologizing when necessary. Apologizing helps children empathize because in order to make the apology genuine, they would have to actually shift into the perspective of another person. So if they had either purposely or inadvertently hurt said friend's feelings, they would have to apologize, keeping in mind how they themselves might react if the situation were reversed.
Keeping your hands to yourself. Empathy is taught when preschool children are instructed not to touch others – this is another important lesson in boundaries, or respecting the physical space of another person just as you would want your physical space to be respected.
Being mindful of others' feelings. Finally, becoming aware of a friend's hurt feelings, sadness, or even happiness and joy plays into the ongoing development of empathy. We are taught to treat others as we would prefer to be treated and to acknowledge and respect the feelings of another just as we would want to be acknowledged and respected.
The most effective way to teach empathy to preschoolers is through play. Children very much do not yet understand what it means to be an "empathetic" human. Rather, they can only experience empathy vicariously through their interactions with the people around them.
Next: Why Do Some People Have More Empathy Than Others? | Previous: Teaching Empathy to Kids