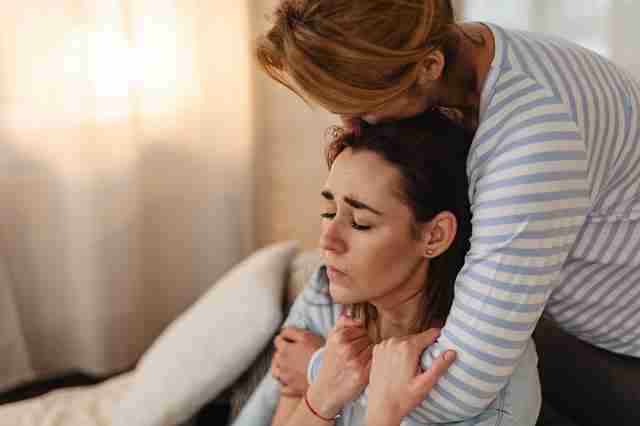 How empathy helps us
It is important to practice empathy. Humans are social creatures, and our ability to understand others' perspectives relies on our capacity for them. Without empathy, we are quick to judge or project negative attributes onto people who are different from us. We also lose the ability to bond with others. A lack of empathetic connection can lead people to feel lonely, isolated, and depressed.
Practice empathy for others
Do you want to improve your relationships by expanding your sense of empathy? A strong sense of empathy helps us improve our ability to interact, foster closeness with other people, modify behavior in a positive way when a conflict arises, enhance our negotiation skills, and become a better partner.
At its core, empathy is interpersonal sensitivity. The key to this is understanding the feelings and motivations of other people. An individual who is empathic is able to identify what another person is feeling and is able to understand the other's point of view.
So how can you increase your sense of empathy?
Empathic feelings can be experienced by drawing on the knowledge that you have of yourself, others, and the world. If you are familiar with your own values and goals, you are more likely to have empathy for others. If you find yourself becoming impatient or irritated with someone, it is likely that you feel a lack of empathy. The next time you feel yourself getting irritated with someone, follow these 4 steps:
Stop and take a breath
Recognize any walls you have up.
Reframe any negative thoughts.
Tap into your compassion.
Individuals who have empathy are content with their relationships because they recognize that satisfying other people requires a willingness to give as well as take them. In partnerships, they typically toggle from passive to dominant roles and find that a balanced approach maintains the quality of their connection.
The empathetic has a tendency to be the communication liaison between people in opposing positions. They often use their power to shift into the perspective of another person to help stimulate communication, raise the level of positive emotions and facilitate various members of groups cooperating together to a shared end.
People with strong empathy are more likely to be selected for leadership positions in their workplace and social circle. This is because they are skilled at knowing what other people want and need, and can take an inclusive approach to management which makes employees feel heard, understood, and valued.
Would you like to increase empathy so you can enjoy the benefits that come with it? Here are a few suggestions for how to get started.
Practice listening
People who do not have great insights into others often find themselves embroiled in misunderstandings. This can be avoided by developing greater empathy. To connect more and argue less, make it a daily habit to listen rather than always be talking. Become more receptive to the ideas, stories, and feelings of other people. Fine-tune your listening skills, and open your mind and heart to what others are saying.
Look for nonverbal cues
Much of what is correctly observed about other people happens because we have turned on all of our senses to what they're communicating. Words convey meaning, but only partially. In order to really get a clear picture of what someone is saying, pay attention to their body language. There is a growing disconnect between people because of the inattention brought on by rampant and constant technology use.
Try to imagine how you might feel in the same situation
After we observe and listen to what another person is communicating, the next step in cultivating empathy is to imagine their feelings and their point of view.
Ask questions
Some people have trouble stepping into the proverbial shoes of another. In order to get the full picture and visualize what a friend, family member, colleague, or associate may have experienced and how they reacted, ask questions. When the other party supplies answers, go deeper with even more questions. The answers to the questions will supply needed details to help interpret correctly what happened.
Seek understanding
If you hope to connect with someone else's thoughts but can't seem to get past your own surface observations, you might try to relate their situation to something that you have experienced. The situation doesn't have to be identical, but it should be similar. Doing this can help you come closer to seeing through their eyes and understanding from their point of view.
Today, empathy is more important than ever. With our current political climate and the constant drama in the media, empathizing with others is necessary to maintain positive relationships. However, sometimes it can be hard to keep up with all of the changes in our everyday lives. We may feel overloaded with work, school, family obligations, etc. The good news is that practicing empathy doesn't have to be difficult or time-consuming!
Next: Learning Empathy as an Adult | Previous: Why Do Some People Have More Empathy Than Others?