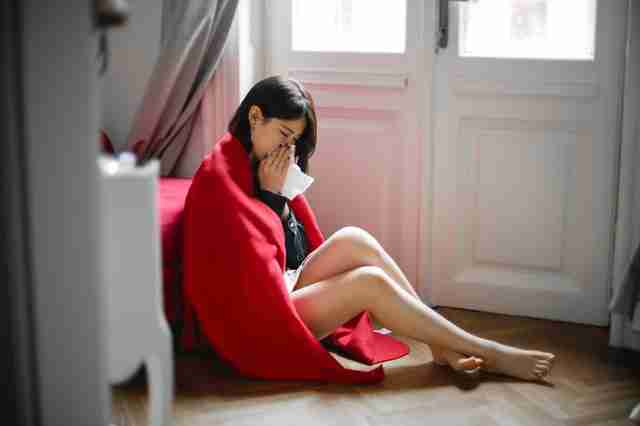 Have you ever encountered someone who rubs you the wrong way? Maybe they seem excessively rude, loud, impatient, or overly reactive. Maybe you have been that person. Is it just a personality flaw… or, is stress to blame?
Indeed, when we are faced with a stressful situation, it's bound to impact us emotionally. We may be more inclined toward a knee-jerk response. We may feel impatient, or quickly reach extreme emotions in situations that may not actually warrant such a reaction, and so forth.
Why does stress affect us emotionally?
Mainly it's because whatever is happening has caused our nervous system to become overwhelmed. If you can imagine a switchboard with lots of wires plugged in and all of the circuits lighting up simultaneously, that's kind of a good analogy for what happens when stress affects us. All of that extra information coming through the wires causes us to feel confused, nervous, and triggered. We're on stress overload, and we're melting down as a result.
Impatience
A person who faces excessive stress routinely throughout the course of their day may feel unable to manage his or her emotions. Such a person can become so permanently amped up on stress hormones that it speeds up their reaction time. They may feel that others should match their pace, and react with impatience to things beyond their control. Maybe they feel angry when other people seem not to be in as great a hurry as they are.
Are you this type of stressed-out personality, or are you afraid that you are becoming this way? There are good reasons to try and mitigate stress in the hope of regaining control of your emotions. Here are a few to consider:
Rash decision making
Extreme emotions lead to rash decision-making. If we don't take the time to ponder our course of action and plan accordingly, this can result in impulsive action and unintended consequences.
Overly emotional
Becoming overly emotional has a detrimental effect on our relationships. Other people may become offended by things we say. Do we make a habit of being short with others? This may result in people being less likely to want to spend time with us.
Functioning as an emotional loose cannon can impact our professional life as well. Do you play the role of supervisor at your work? Underlings may begin to resent you if you have become that impatient and overly reactive boss. This can lower employee morale, negatively impact performance, and hamper productivity.
Emotionally reactive people are more likely to get into conflicts with others. You've probably heard the expression "hot head." Maybe you even know a few hot-heads. No one wants to deal with a person who is likely to have a negative emotional reaction to whatever they're doing or saying. Emotional people have the effect of either scaring others into avoiding them or attracting more stress as a result of being in constant conflict with others.
Next: Make a Stress List | Previous: Physical Signs of Stress