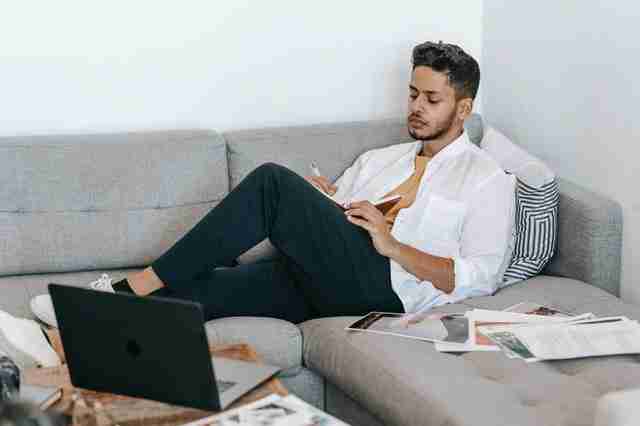 What causes stress?
Have you ever stopped to consider what or who may be causing you to feel stressed over the course of your daily life? We tend to run through the activities of our days on autopilot. Waking up at the crack of dawn, and rushing through the morning routine. Heading out onto the road battling traffic trying to get to work on time. Doing things like showing up to a meeting on time, and not lingering in the cafeteria too long while on the job. Fielding emails and keeping up with work-related matters… rushing out to take care of business during lunch break. The list goes on.
If you're a mom or dad, then a lot of your stress will have to do with daily parental responsibilities. A lot of the time, we feel pressured to get our children to perform certain actions at certain times. We may need to rouse kids from sleep in order to start the morning routine in a timely fashion. Breakfast must be eaten, backpacks stocked with books and lunches, and it's a daily mad rush to get to the bus on time. Much of a parent's waking hours are spent trying to get children to do things they don't want to do, and this is a type of low-level stress but it is stress nevertheless.
The unexpected
More acute stress can occur when things like accidents and sicknesses happen. This could be anything from homework left on the school bus to a dog bite that warrants an unexpected trip to the hospital. Accidents and mishaps bring higher stress levels that most parents have experienced more than a few times.
Responsibilities
Then there are the things in life that we are expected to complete in a timely fashion as a matter of course. Every year we fill out our federal income taxes and try to get the numbers right so as to avoid being penalized and hopefully get some money back. All of this is inevitably time-consuming, confusing, and weighs on us greatly until the task is finally completed. That's stress for sure.
Then you have things that don't sound stressful at all but really are. Something like planning and packing for a family vacation, sharing a summer rental, or attending a cruise with your parents or in-laws… even the holidays with all of the planning, shopping, gift buying, cooking, and decorating carry a great responsibility that brings on stress.
How to create a list of your stressors
So now that you're in a thinking frame of mind about what makes you stressed, how about creating a list?
Write down a list of immediate stressors that are likely to affect you tomorrow. We mentioned things like feeling pressured about parenting responsibilities, job related stress and such. What about worrying about the bills, sticking to the family budget, and keeping up with household obligations? Write down a list of things from these categories that stress you out. Elaborate a bit what is stressful about each.
When you finish writing your list, spend some time reviewing each item that you wrote down.
Ask the important questions. Is this thing that stresses you out a part of your daily life? Or is it something exclusive that's happening for a particular reason? Examining the source of our stress brings us closer to finding a workaround to the problem, assuming that the problem is causing us to feel anxious.
Once you finish writing your lists, take it to the next level. Start with a fresh page, and pick up with one of the problems that you listed in the prior series of stressful things in your life. Write down the cause of your stress about one of those particular things. Let's say that the morning routine really stresses you out. You loathe and dread having to wake up, rush around getting breakfast for your family and spend so much time repeating yourself in order to get your kids get on the bus on time.
Next, brainstorm some possible solutions that could reduce your stress levels over said problem. In keeping with the dread of the morning routine theme, what can you possibly do to minimize the things that stress you out?
Suppose your teenagers take too long in the bathroom in the morning. Maybe your girls insist on washing their hair every day. One simple workaround for this is switching to a nightly hair washing routine. Sounds so easy, right? It's just a small detail that can make a huge difference… and small details often do.
Or maybe there never seems to be enough time to get lunch packed before it's time to rush the kids off to school. Is there a way to make lunch prep at a different time of day such as late afternoon, or after dinner? What about letting kids buy lunch for a couple of days a week, to give yourself a break?
Repeat this activity of identifying a specific cause of stress in your life, and then writing down several possible solutions to the problem.
Doing this can help you eliminate at least a few of the many sources of stress in your life and ultimately reduce those long-term sources of stress that bring you down. You may find that with fewer things to worry about and be responsible for, your overall sense of anxiety is greatly reduced.
Next: Best Self-care for Stress | Previous: Emotional Signs of Stress