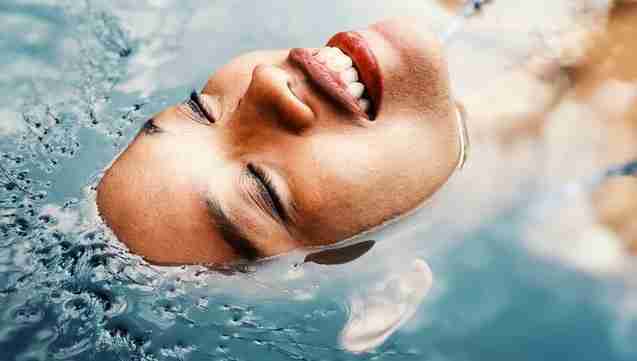 A few years ago, I was sitting surrounded by laundry to fold, scrolling through cleaning hacks to find more time in the day for chores when it occurred to me that cleaning faster was not the root of my problem.
Why do you need a self-care routine?
I was so focused on my kids, my partner, and housework that I was burning out, becoming less motivated, losing focus, and progressively achieving less each day because I always felt so tired.  I realized that by not taking time for myself, I was wasting time half-heartedly living life. 
What I really need was a self-care routine. Self-care is taking care of yourself; your body, your mind, your finances, your ambitions, and your comfort.
If you don't set a routine in place, you will always put yourself last, forgoing your self-care to make time for everyone else's needs. But the hour you spend on yourself can pay you back tenfold in increased energy and productivity. Learn about giving yourself permission to pause.
What is a self-care routine?
A self-care routine is a set of activities that occur regularly to help make you better or restore you to your best self. Some people are reinvigorated by a walk outdoors. While others would prefer nothing more than to curl up fireside with a warm beverage. A self-care routine should feed all the parts of your humanity; body, mind, and soul.
A healthy and delicious meal is self-care.  Laughing with friends is another.  Even closing your eyes and taking a few cleansing breaths is a quick form of self-care. Both knowing what activities you like and having a plan for how frequently you will do them is important.  You might plan to bike twice a week and take a barre class for your physical well-being.  Or you attend a book club once a month during the winter. Whether daily, weekly, monthly, quarterly or annually, self-care improves your life when done as often as you need it.
How do I make time for self-care?
You can coach yourself to customized, self-care tailored specifically to you. Write down everything you do in a day. Ideally, you would do this over several days both workdays and your days off to create a true picture of how you spend your time.  Almost everyone I know has uncommitted time in our day that we waste away looking at social media, reading celebrity gossip, snacking out of boredom, or otherwise inadvertently wasting our free time.
Mapping out your days enables you to identify this available time in your schedule. I myself found that I have three hours of free time each workday.  1 hour in the mornings and 2 hours after everyone goes to sleep.  I'm a bit of a night owl. That works out to 15 hours during the workweek. I have even more available time on the weekends for all the types of self-care that benefit me.
What are types of self-care?
I like to divide self-care into five categories; physical, financial, self, community, and career.  My top 5 self-care activities that benefit my physical health are:
Healthy meals
Hydrating
Exercise
Sleeping Well
Taking supplements and medication
My physical self-care is anything I do for my stamina, self-image, and health.
I want my outward appearance to positively reflect how I feel inside. The inward glow I get from my self-care flows outward in how I move and interact with the world. When it comes to my physical self-care, I:
Take vitamins targeted to my age and gender
Take a fiber supplement
Practice the 80/20 rule for healthy eating
Stretch
Get 150 minutes of moderate cardio per week
For my financial self-care, I set and periodically adjust my spending, saving, and investing habits as part of my financial independence, retire early (FIRE) journey.
The key self-care activities for my financial well-being are:
Annual research for the lowest car and home insurance rates
Quarterly review of investments (401K, IRA, and brokerage accounts)
Monthly credit card spending review
Bi-weekly saving for my vacation fund
Over the years, I have watched my net worth go from negative to when I was just out of college to now steadily climbing with a steepening curve as things like student loans are paid off and my home and investments gain value.  Seeing the number rise, gives me a sense of accomplishment and peace that I will one day be able to comfortably retire. 
I got into the habit of checking for the best deals on insurance about seven years ago.  The first year I did this, I saved $1,000 on my homeowner's insurance and $500 on my auto insurance. It actually makes me feel a little sick to my stomach thinking about how much I had been overpaying all those years by not checking for the lowest premiums. 
I have a weakness for health and beauty products. I want to try all the latest creams and lotions.  While I can lie to myself about how much I spend on these indulgences, my credit card does not.  A quick monthly review of my credit card lets me stay in control of when I can splurge and when I need to cut back on my spending.
Self-care for self is anything that maintains and improves my unique personality traits, likes, and beliefs.
I have a mix of activities that keep me looking and feeling like me.
Read one of the great written books each year
Meditate twice a week
Attend a religious service twice a month
Try something new once a year (glass blowing, indoor skydiving, etc.)
Self-care for my career is building on my strengths and interests to further my professional life. 

A Tailored Life Coaching
Taking time out to attend a workshop, a professional networking event, or watching videos on the latest advances in my profession serve to reinvigorate my passion for what I do and remind me what I enjoy about it.  Part of my career well-being routine is:
Annual training
Reading the quarterly magazine of my professional fraternity
Meet with my mentor a few times a year
Listen to a podcast or watch a YouTube video by a leader in my industry once a month
Attend a networking event or meetup a few times a year
My community well-being is maintaining my comfort in the places and with the people, I consider my home.

A Tailored Life Coaching
It is being both physically and mentally comfortable. The simple things make all the difference like:
Switching my bed linens to match the season
The golden hour I have to share my day with my partner after the kids have gone to bed
Taking a hot shower with my favorite fragrant soaps and lotions
Sipping a cup of my favorite tea with a touch of cream and sugar
Going on a weekend getaway with my girlfriends
Your self-care routines may be different than mine.  But you need a routine defined with activities that you enjoy and a schedule for when you will regularly make time for your self-care before you find yourself sitting surrounded by dirty laundry wondering where the day goes.
Previous: Self-care means giving yourself permission to pause | Next: Why self-coach