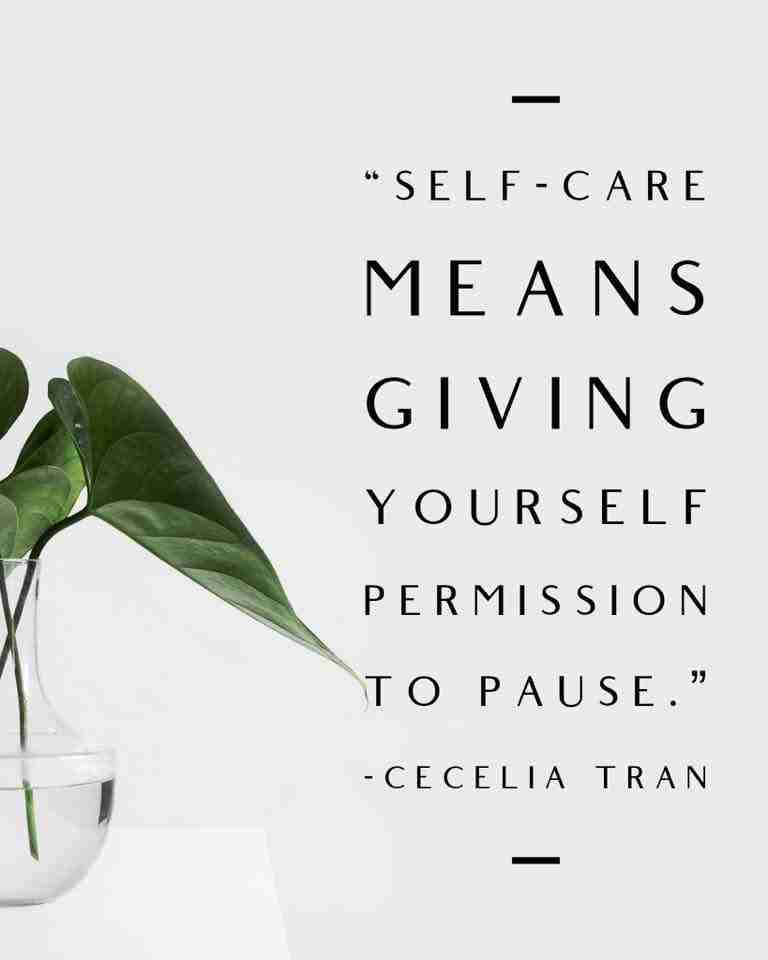 Self-Care means giving yourself permission to pause.
Most of us have precious little "me time". Self-care is the decision to prioritize one's well-being above everything else for a moment in time. It is something you do to make yourself happy. Taking a bubble bath, savoring a favorite meal, going for a run, or indulging in a massage are all ways you can reinvigorate your being. Self-care can be restful or engaging. It is any activity that improves one's physical, mental, or spiritual contentment.
What are examples of self-care?
| | | | |
| --- | --- | --- | --- |
| Type | | | |
| Restful | sleep | meditation | journaling |
| Light Activity | cooking | picnic | budgeting |
| Moderate Activity | walking | swimming | hiking |
| Vigorous Activity | running | diving | rock climbing |
How often should I practice self-care?
Self-care is deeply personal and unique to the individual. One should practice self-care as often as needed to maintain a healthy mental state. Some types of self-care are practiced daily, While others may happen as infrequently as once in a lifetime. Check out the Why do I need a self-care routine? for how to incorporate these into your schedule.
Frequency
Daily
drink water
sleep
moisturize
Weekly
exercise
garden
journal
Monthly
hair cut
volunteer
book club
Yearly
training
retirement
planning
vacation
All humans need to periodically recharge and recenter regardless of how busy or needed we are. To that end, consider gifting experiences rather than things to the special people in your life who often have more than enough stuff but never enough time. Gifting experiences like a massage or a sunset cruise is a special way to acknowledge those you care about and pave the way for the recipient to practice self-care. Let's never forget that "Self-care means giving yourself permission to pause."
Previous: What We Offer | Next: Why Do I Need A Self-Care Routine?