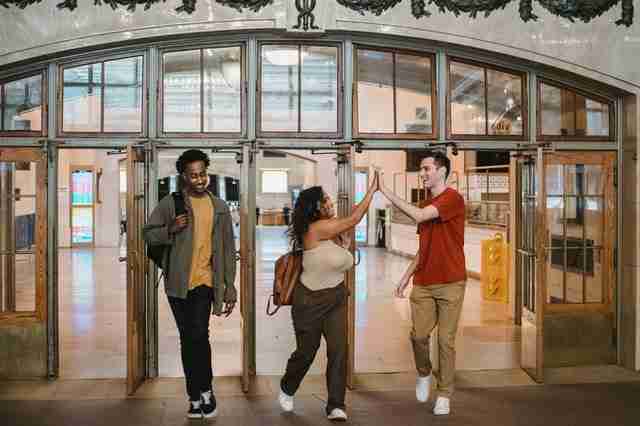 The How to Make Friends for Life Series
If you are constantly comparing yourself to others and wonder if you are a good person, read on to see how you measure up.
Good people are givers
You generally think of good people as those folks who positively contribute to the groups and the one-on-one relationships they are a part of.
What attributes do you picture in a person that you would be proud to know? Do you have any specific traits you envision based on people you've met over the course of your life? Or do you find the concept of "good" more elusive? Let's lay a framework of key qualities that a good person has to see if you have them and to assist you with attracting these types of people into your life.
Good people live well
These are people who may take part in the same habits, behaviors, and activities that you do. The way they approach and undertake these behaviors is a positive example for others on how to live happily and sustainably. In short, the way they live and the processes they use are another reflection of their wish to live a good life.
What is a good life?
Well, that depends on who you're talking to. But most would think of a good life as having a balance of success, happiness, adventure, and love. That is where the focus of a good person tends to be.
Good people stay solid in their values
Of course, there is no set of hard and fast rules of how one should live. Ideas on what makes one person out to be a pillar of virtue will vary from person to person. But one thing is clear: when we meet good people doing positive things, we take notice because of their consistency and positive attitude. We remember them for their giving ways, and for the exemplary role they play.
Good people help out
They go out of their way to assist a neighbor, either in times of real need or just in everyday situations. We see good people doing things like volunteering to pick up trash, helping shovel a friend's driveway, bringing food to the elderly, and offering other kind gestures.
Good people encourage others
They might take a moment to pay a compliment or offer positive reinforcement. Surely you have known someone in your life to offer a comforting word or to give you a lift of your spirits when you are feeling low. This is what good people do.
Good people volunteer their time to help those in need
People who care about others recognize that it takes a village. Your friend who brings food to the homeless at Christmas time, moms who volunteer at the school, or local people who do things like spend time at a nursing home are the kinds of individuals who you might like to welcome into your life in your effort to be continuously improving.
Good people get together with other good people in an effort to make a difference in the world
What one person can do on their own, several people can do even better and make a far bigger impact. Good people tend to find each other and team up to initiate positive change or to help those in need.
Good people display self-control
They learn how to temper their emotions and make decisions based on reason and sound judgment, not impulse. Good folks think before speaking so as to avoid causing collateral damage in their relationships.
Next: 4 Signs of a Good Person