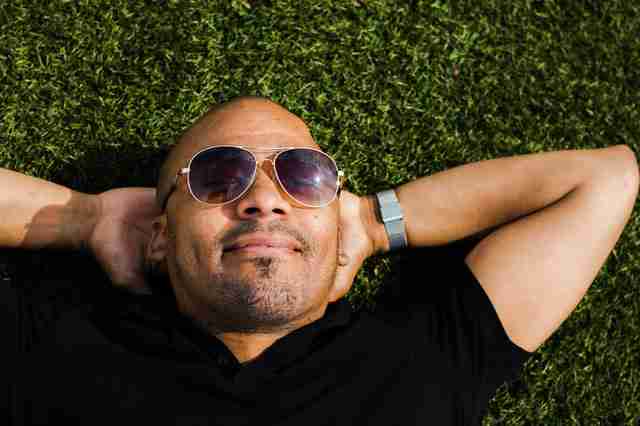 Introduction: How to rise above the emotional roller coaster
Do you have a troubling relationship with someone you're stuck with? A lot of people experience the frustration and pain of dealing with an emotional predator that is draining life from them day after day. In reality, you can't have a taker without a giver. For every difficult person, there are one or more people in a negative codependent dynamic trying to sustain a functional relationship with an unreasonable person, who takes them for granted.
To have a beneficial relationship, two individuals must work together taking on roles that support one another. If both parties are "difficult," then this relationship is likely to end in smoke, regardless of who triggers it. It's not so much if it will happen, as much as WHEN. If only one of you is the difficult person, then there is a chance that you can shape the relationship into a functional one that is not detrimental to your well-being. Read on to learn how to stop giving difficult people your energy.
Identify triggers: What are you sensitive to?
What is it about this person that you dislike so intensely? Perhaps they're authoritarian, rude, and dominating, or they don't value or appreciate all the work you do. Thinking about that, how do you act when you assume your accomodating role?
Learn from others: Observe others and learn from their experience
If the difficult person is a coworker, pay attention to how your peers deal with them. Are they also being taken advantage of or is that relationship transformed? If the difficult person is a family member, watch their interactions with other family members and ask a relative you trust how they deal with them.
Be proactive: Tackle those difficult people head on
The next logical step is for you to behave differently. Don't jump to fulfill every whim of the emotional succubus. It is a form of emotional manipulation. You can only be emotionally manipulated if you allow the person into your emotional space. You have the power to shut the door of your emotions on the person who is making a daily game of pulling your strings.
It's a common problem for people to feel angry, frustrated, and anxious when dealing with a difficult person. However, it is possible to rise above this by staying calm and balanced in thought and deed.
Now that you have some insights and strategies from other people that deal with the difficult person, it's time to use them. In your next interaction, don't do what you usually do. Tell them no if that is what will work. Don't take the bait if they try to rile you up. Or perhaps be terrible at the task they ask you to do. Whatever your intel taught you should work best. A number of strategies may help you do this:
Refocus your attention on what you can control-you can get yourself out of the conversation or change your thoughts about the situation.
Don't take things personally-it's not about you.
Take a deep breath-it will help you relax and become more centered.
Anticipate and prepare for the other person's reaction-they may look at you in a negative way at the moment of truth, but will hopefully feel bad once they've calmed down.
Take a deep breath and do something else-such as take a walk. it will help you relax and become more centered.
Be positive-you can't change the other person's attitude, but you can change the way you feel about the problem.
Leave if you need to for your well-being
If all else fails, find your inner "difficult" person and leave. People get divorced every day, leave jobs, or cut off contact with family members. This is exactly why. But you likely know this already and are stuck in place getting fed up more and more each day because you are scared of this nuclear option.
How do difficult people succeed in causing emotional pain and suffering to others? The basic idea is that the accommodating giver in the relationship has based their self-worth on whether or not the difficult person is happy. Most people who play a codependent role do so because they are mired in their own emotions and fears. There was always that attention-getting person of the family, the one that you had to drop everything and accommodate, placate, set aside whatever you were doing that made YOU happy so you could now focus on THEIR happiness instead.
There's a book that discusses this at length The Subtle Art of Not Giving a F*ck. So really, this is the mindset that you want to achieve so that the difficult person in your life no longer has psychological power over you. This is easier said than done. But it starts with recognizing how often you give away your own energy to accommodate said problem maker.
Next: How Difficult People Steal Your Energy | Previous: Why are Difficult People So Often Two-Faced?