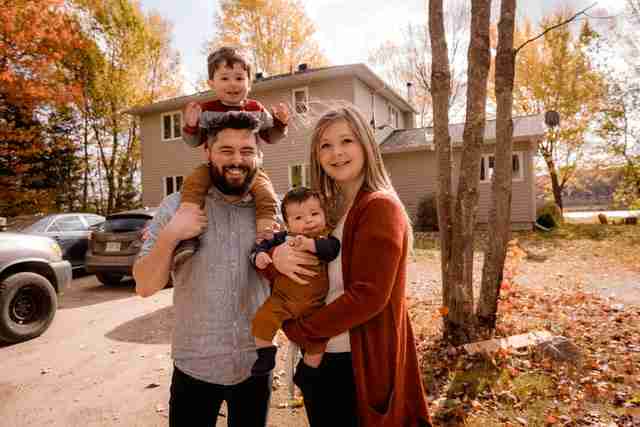 By the time you have settled into marriage and started a family, you begin to wonder if there is a right way to balance marriage and family life. You look at young couples or other families that seem to have no worries. You wonder how they balance marriage and family life.
You might feel like your life is consumed with raising children, paying the bills, and building a retirement account. There isn't time left for romance, closeness, and your partner. You feel unbalanced.
9 tips to balance marriage and family life.
Tip #1: Have a date with your spouse once a week. Make it a priority to connect with your spouse one on one without the kids. If it seems too expensive or that it takes up too much time away from your kids, there are ways around that. Trade babysitting with another couple. Or go on a lunch date. It just takes a little planning.
Tip #2: Take your kids on a date. This might sound counterproductive to tip number one but you need to spend quality, dedicated time with your kids. Try spending time with them at least two times a week. You might want to spend one-on-one time with each of your kids as well to help them feel like they are important to you.
Tip #3: Make essential decisions together. Make it a point to make any decision that affects the entire family together. Whether it's a decision for our kids or the household, try to agree on a mutual end.
Tip #4: Connect physically with your partner. This means cuddling, touching, and being intimate with each other. Even if you are tired, you can cuddle on the sofa after the kids go to bed. Physical touching helps you reconnect in new ways and releases tension.
Tip #5: Turn off the screens. Limit the amount of time you are on screens, not just for the kids but for both of you as well. Turn them off for one hour each night. Make it a point to ban screen time for one hour at dinnertime, for example. This gives you time to connect and update each other on what is happening in your life.
Tip #6: Don't compromise family and partner time for work. Try to leave work at the office as much as possible. That way you can give your full attention to your family.
Tip 7: Be flexible in your schedule, with your time and mind. You can be open to change when necessary for the happiness of everyone. Be open to little surprises that happen in family life.
Balancing your family life and marriage doesn't have to be hard. With a little planning, flexibility and cuddle time, you will see that doing marriage and family life the 'right way' is how you balance it.
Previous: Marriage Empathy Exercise | Next: Parenting In a Bumpy Marriage