You may have been socially and emotionally conditioned to be a people pleaser.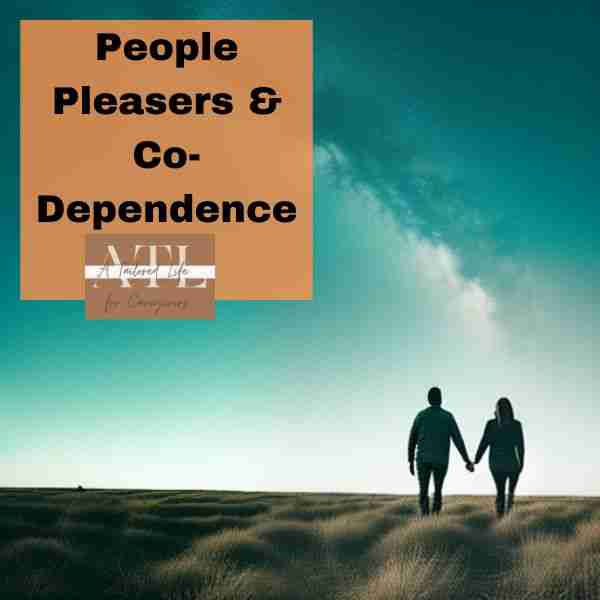 Do you consider yourself a people pleaser? People pleasers are sometimes called codependent. This means that their emotional well-being is affected by the emotions of those around them. Are you at your best when working to maintain the happiness of another person or group of people?
Understanding Your Belief System
When others are emotionally distraught, do you feel their feelings and get a strong urge to help?
You may have been socially and emotionally conditioned to be a people pleaser. Just know that it isn't your fault. Your people-pleasing ability was born from a survival need.
Even in what we would consider a dysfunctional family, there is always some level of function that makes it work. If there wasn't, we would ultimately destroy each other. Because the human survival instinct is strong, we have found ways to co-exist even in difficult situations.
Did Your Family Go Through Hard Times?
Not every family is peaceful, in fact, dysfunction is probably more normal than function, whatever that actually means.
If it's in your nature to want to help, support, accommodate, and acquiesce to the will of others, putting their needs before your own, you may have developed this in your personality as a means of helping your family function as a group.
People pleasers were taught early on that they must set aside their own emotions, wishes, and needs in favor of keeping a more dominant force of a personality happy and satisfied. They learned from the beginning that if they didn't bend to the will of said person or people, they would experience emotional stress.
Their nervous system didn't like what was being dished out at home, so they learned coping skills that allowed them to know peace and quiet so that their nerves would not have to bear the brunt of antagonism.
They learned early on that if neither fight nor flight is possible, there's another way. And that way is to listen to the voice of reason and work in a cooperative way in order to support the more demanding personalities around them that triggered their neurological system and made them feel unsafe.
So, essentially, you became a people-pleasing personality because you didn't feel safe.
Next: How People-Pleasers Can Learn To See Their Own Worth | Previous: The Validation vs Self-Worth Trap: How People-Pleasers Can Let Go