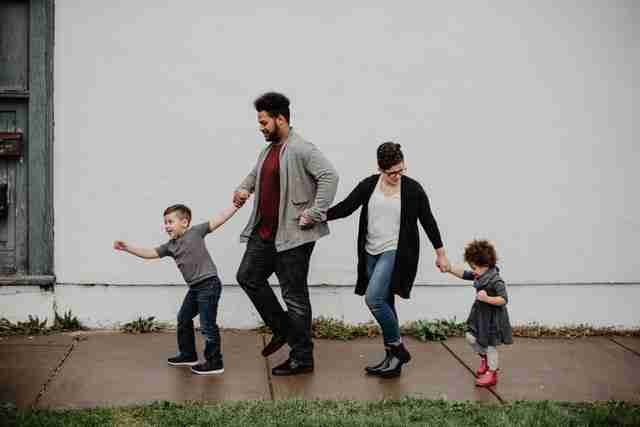 Raising kids can be complicated, stressful, and messy. It can put a strain on even the best marriage. But when you are experiencing a bumpy phase in your marriage, you may need to handle parenting differently.
Parenting issues are one of the most common
Parenting issues are one of the most common things parents disagree on. But it's important to know that your problems might be having a negative impact on your kids.
Getting on the same page
If you had an opposing parenting style before the rocky phase started, it's time to sit down and reassess how you will handle the parenting now. You need to decide on if you will continue to parent as a currently are and how to handle problems with the kids since they might start acting out from the stress in the household.
Discipline
Determine who will be doing the discipline and what type will be doled out. If you aren't on the same page, kids will know. They will use it against you.
Disagreements
Don't fight about the kids in front of them. It's okay for kids to see you argue about certain topics so they see how to resolve conflicts. But arguing specifically about kids and their issues can be damaging to them, causing depression, anxiety, breaking rules, and aggressive behavior.
Don't blame each other. Using accusatory statements like 'You never back me up' or 'you let them get away with everything' simply put the other person on the defensive. Explain your feelings and what you are looking for from them.
Reassure the Kids
Reassure your kids that the rough time you are going through as parents are not their fault. Listen to their fears and worries and make it a point to answer their questions as honestly and as best you can.
Recognize the stress and tension that your child might be feeling. This can show up as poor academic performance, aggression, withdrawal, fighting with each other, screaming, and many other symptoms. Decide with your partner how to handle this, whether you need outside counseling or some other way.
Kids often take on the blame when their parents are fighting or seem to be headed for divorce. They become scared that the life they know with two loving parents will soon be destroyed. Even as you go through a rocky phase, it's important to reassure your kids that it is not their fault and that, even though you are fighting, you are working on a solution.
Previous: How to Balance Marriage with Family Life? | First: Where Did Our Love Go Astray