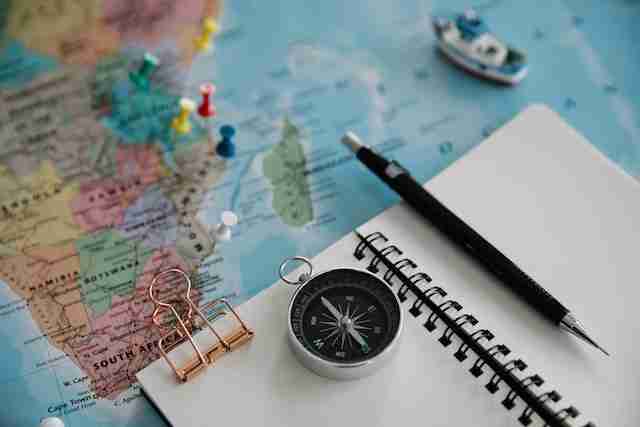 People use a map or GPS to guide them when traveling or in an unfamiliar area. It keeps them from wandering off the path and down the wrong road. This same technique applies to your personal effectiveness. You do the necessary work of establishing your values. Then you set yourself on the path toward your own life vision and goals.
But what happens when you aren't sure what your values are?
Being estranged from your true core values prevents you from living a fulfilled, happy life.
Examples
Maybe you take jobs that don't make you happy. Your decision-making ability is wishy-washy at best. You remain unclear on where you want to be and how you want to live.
Take the time to get really clear on your values so you can live a fulfilled life. Here are a few steps to get you started.
Step 1: Identify the times when you felt the happiest in your life. What were you doing? How did it make you feel? Were you with others? What factors or things in your life at the time contributed to your happiness? Write down everything.
Step 2: Discover your core value words. These are words that resonate with who you are as a person, and who you want to become. Try some of these core value words on for size, to see how they feel. You can even place a number from 1 to 5 beside each word to get a sense of its importance in your life.
Adventure _
Achievement _
Balance _
Authority _
Boldness _
Beauty _
Compassion _
Community _
Creativity _
Competency _
Curiosity _
Determination _
Fairness _
Friendships _
Faith _
Fun _
Happiness _
Honesty _
Influence _
Justice _
Kindness _
Knowledge _
Leadership _
Love _
Meaningful Experiences _
Loyalty _
Optimism _
Peace _
Spirituality _
Recognition _
Respect _
Security _
Stability _
Success _
Wealth _
Wisdom _
Step 3: Identify those moments when you felt proud of your accomplishments. What did you achieve? How did you go about it? Why did this feel right to you? In what ways did each personal victory that you experienced support your beliefs and values?
Step 4: Identify a time in your life when you felt the most fulfilled and dissatisfied. What value of yours wasn't being met, and why/how? Be sure to use examples of these times to get a true sense of what the value is.
Step 5: Extract your core values from the lists you've made in the first four steps. Don't overthink this. Simply choose 15 or so values that speak to you and how you wish to live.
Step 6: Group your values into categorical themes. Each value will fall into a specific area such as creativity, freedom or health.
Step 7: From each group of values, circle your top value of that group. You want to have no more than 5 to 7 values as your top core values. Now place them in order of importance, if possible.
Once you've completed your list of core values, put them away for a day or so. Then take them out again and review your list.
How does it make you feel to see your personal values laid out before you
Do you feel that your values truly represent who you are?
Are your values personal to you, as they should be?
Do any of the values you identified seem inconsistent with your identity?
Your core values guide you on the path to greater personal effectiveness, and a fulfilled and satisfying life. By doing this exercise, you'll identify what makes you who you are. Use your values to guide the decision and actions you take throughout your life.
Previous: Am I Too Old For Success? | Next: How To Achieve Personal Goals