Want to help your brain work better? Take a nap! Naps supercharge your brain. There is much evidence supporting the idea that a short sleep break during the day offers myriad benefits to the brain. In fact, it wasn't until the industrial revolution that people decided that all of our sleeping needed to be done while the sun was down. Sleeping for intervals is much more efficient than a single nightly sleeping session. Naps are still highly recommended.
Benefits of Napping
Naps offer a variety of benefits to your brain. The National Sleep Foundation conducted a study in 2007 that found that adults need an average of eight hours of sleep per day. However, many people only get around six hours of sleep on a regular basis. This lack of sleep can lead to a number of problems, including decreased productivity, impaired judgment, and an increased risk for accidents.
Improves brain function
Taking a 60 to 90-minute nap over the course of one's busy day can definitely improve the way your brain functions, and this is great news for your productivity, your relationships, and even your sex life. 
Gives your heart some rest
Naps give your heart a needed rest which can reduce the chance of developing a heart attack as you age. In fact, a study was done recently that showed the risk of heart attack decreases by 35% in people who make a habit of napping during daylight hours.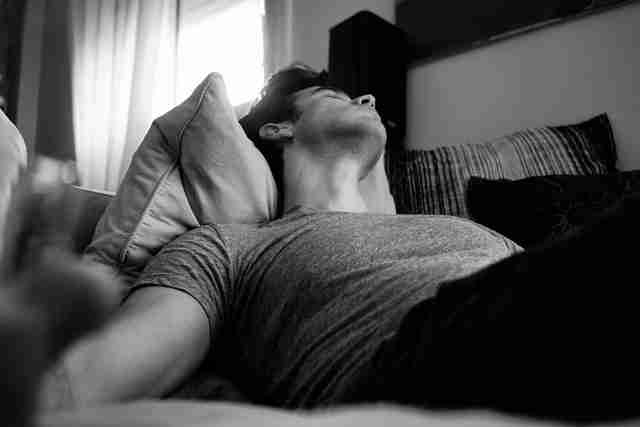 Lets you rest and repair
Taking a nap helps your brain work better by putting it into "rest and repair" mode. In fact, if you suffer from insomnia during the night, you can offer your body and brain the downtime it needs to heal and restore itself by catching some Zs whenever you can fit it in. Read this post on everything you need to get the perfect Power Nap at Work.
Improves motor skills
After we wake up from a refreshing nap, we are likely to find that our reaction time is quicker, our concentration has improved, and our cognitive ability is functioning at full capacity. The benefits of napping are so great that it is highly recommended by medical professionals who study sleep and wakefulness.
How long should naps be?
Even just a quick power nap of about 15 to 20 minutes of shuteye can boost your motor performance and improve your sexual function. Your body's ability to process glucose is improved with a short nap of this type.
A study conducted by Nature Neuroscience revealed that the quality and duration of naps vary the brain's ability to function at peak performance. The study revealed that an hour-long nap delivers benefits to the brain that rival sleeping a full 8 hours. 
This is good news for those who are looking for a way to boost their productivity and cognitive function. Napping is simple and free.
Start: Boost Your Brainpower, Live Each Day to the Fullest | Previous: Pets Are Good For Your Health