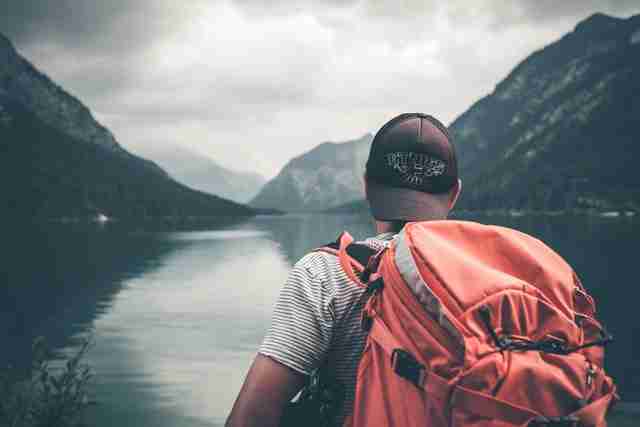 Travel is self care and an awesome way to keep your mind active, flexible, and open to new learning opportunities, then most definitely carve out time in your busy schedule for travel. As we age, our brains slow down and we tend to get comfortable doing the same activities every day, week, month, and season. But travel adds variety to the mix and keeps our brains working.
When we talk about the "experience" of travel, it's important to remember that often the most magical parts of the experience are the new insights we learn, reflect, and gain about ourselves and the world. Navigating new locales, languages, and customs has the added benefit of increasing our memory, adaptability, and tolerance.
First, understand that the brain is not just a storage and retrieval system for information. It's also an active processor of information at all times and in all places.
Cheap Travel
Some people think that traveling requires deep pockets. Yes, you will spend some money on transportation, lodging, sightseeing, and food. But one good way to make sure you aren't blowing your entire month's pay on travel is to save up for the trips you do take. If your schedule is free, clear, and wide-open, consider a trip to a country or region that you've never been to before. Or if your travel time is limited, you might book a seasonal trip to someplace just a few hours away that you've never been to before. Figuring out creative ways to save up for travel, and budget wisely while on your trip, are both excellent ways to engage your brain.
How is travel self-care?
Learn a language
If you visit another country, you'll have to tune in to the native dialect. Even if you must carry your translation dictionary everywhere you go, there will be a lot of mental activity around communication, including picking up new words that you didn't know before. This is definitely as good as calisthenics for the brain. I recommend if nothing else learn to say the basics of hello, goodbye, I would like, where is, and thank you. These phrases go a long way.
Another way of getting your brain firing on all eight cylinders is navigating around unfamiliar territory. Sure, we all have Google maps to take us where we want to go. But if you pay attention to the routes, memorize road names and numbers, you'll definitely be giving the navigation part of your brain an exceptional workout. Did you know… scans reveal that the part of the brain which controls navigation is definitely much bigger for taxi drivers than it is for people who do not drive for a living? This just proves that we are capable of growing specific parts of our brain simply by putting these parts to work.
Staycations welcome
Not big on venturing out of your own, comfortable territory? Even a staycation can boost neural activity inside of your brain. Planning outings to nearby places that you've never explored, such as museums, nature trails, art galleries, and new restaurants is one way to give your brain a good workout that is the equivalent of traveling far from home only you're only venturing just outside of your own backyard.
Travel helps you learn about other cultures and yourself. The many benefits of travel include increased creativity, happiness, and productivity. The key takeaway is to "just go." No matter how much you can afford, she says, you should always be willing to travel. If you have a family, make it part of your vacation schedule.
Next: Yoga For Self-Care | Previous: Creative Writing For Self-Improvement