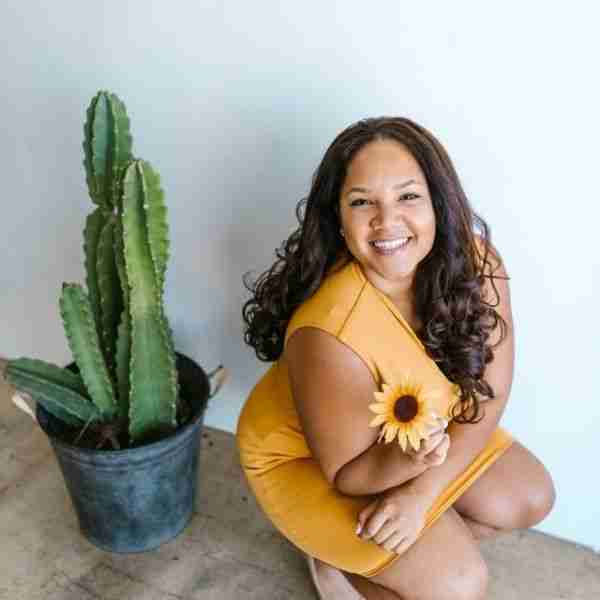 Imagine you're at a job interview. It just so happens that the prior candidate who came into the office before you had the credentials to prove that he or she was just as experienced and as qualified for the job as you. However, this person lacked a can-do attitude and in turn, put off a negative vibe.
What was it about them? Poor posture? Lack of eye contact? Did they falter when speaking or hesitate when asked questions about their competency on the job?
Whatever it was sent a message to the interviewer just enough to not be completely sold on this person being right for the position.
Next, you arrive for your job interview. You've had a great day so far. You've prepared all the paperwork, rehearsed lines, and come up with thoughtfully crafted answers to questions ahead of time.
Not only does your resume present in an organized and informative fashion, but you arrive on the scene with high energy and a can-do attitude. As a result, you completely crush the interview. The hiring manager feels a connection, senses that you can handle the responsibilities of this position, and would make a good fit for the company. He hires you on the spot.
Today we're discussing how positive thinking can yield impressive returns in your life. Our first example of a positivity payoff was how a simple attitude change can make or break your interview. But positivity can be applied in so many other ways.
Let's explore more payoffs of practicing positivity in your daily life.
Positivity is contagious.
Ever catch yourself smiling at a stranger, or laughing at a joke you hear someone make from a distance? Those little moments throughout your day can really change your mood. Moods are contagious and if yours is a good mood, you can change someone else's day for the better.
Positivity solves problems more quickly.
If you were trying to escape a burning building, who do you think would have a better chance of making it out alive, the person sitting there complaining about how hot it is, or the person recognizing the situation and then moving to resolve it accordingly?
Positivity reveals opportunity.
When things don't go our way, we can throw our hands up in frustration and declare that the day is a complete wash. But when we look past the frustrations that seemingly throw us off course, we can recognize that with each problem comes a new learning experience that can help us become more effective in our lives over the long run.
So your car developed a flat tire, and that resulted in a bummer of an afternoon. But the payoff was that now you know how to change a tire and now you will also remember to be proactive and pick up a spare to stow in the trunk.
Positivity creates a new reality.
What you believe is what you will manifest. Suppose you dream of having your own business. You're starting from scratch and have little experience. If you tell yourself every day, I don't have what it takes to build a business… then others won't believe in you because you don't believe in yourself.
But if you're already convinced that you can master what it takes to be successful, and if you convey through your actions and words that you're willing to learn and do the work… then that's what others will see and believe about you. And that's how your business begins to take shape.
Positivity begets more positivity.
When we send positive thoughts and actions out into the world, it comes back to us. Let's use a very simple example. You stop to pet someone's dog in passing. The dog wags its tail in happiness. A passerby sees the dog's tail wagging and it reminds him of his own dog, and that puts a smile on his face. You smile in response to his smile… now the owner of the dog is thinking about what a great day it is and how glad she is for having come out to walk her dog.
This entire, short engagement makes you feel good inside. You're thinking that taking a walk is a great thing to do and that you should probably do this more to be healthy and help yourself feel good.
Maybe if you take a daily walk, you'll meet the acquaintance of more friendly dogs, and people on the other end of the leash. You decide to make an afternoon of outdoor exercise part of your daily routine. Now you're losing weight. Another woman who has a dog stops to chat with you on the walking path. Now you're exchanging phone numbers. Before long, you've got a new steady, and all as a chain of positive reactions because you stopped to pet that friendly dog!
Positivity fuels us with purpose.
Every person needs to feel valued. When we approach life with a positive outlook, we begin to attract others to us who believe in our worth. This colors our self-perception and we begin to recognize that our special gifts and talents can be used to benefit others and make an impact on the world.
Feeling as though we can make a difference fuels us with the intention to create good things in our lives. Positivity helps us manifest those intentions, which become the basis of our personal goals. This sets us on a purposeful, forward trajectory in our lives.
We're striving to be our best, setting goals that become daily practices that later grow into habit… and now we're living in alignment with our best self. All this because we started off feeling positive about who we are and the difference we can make in the world.
Positivity improves relationships.
This should be somewhat obvious, yet so many people live in the negative especially when it comes to how they relate with others. Whether you've just entered into a new relationship, or if you've been in one for a decade, positivity and understanding are key factors in maintaining healthy, long-lasting connections.
If you're always negative around someone, they'll eventually start to pull away. This is especially so if you choose to focus on and ridicule "bad" things, or highlight areas where you feel your partner may be lacking.
Being positive in relationships doesn't always mean glossing over the ugly or difficult moments. It means giving the benefit of the doubt, offering forgiveness, and letting bygones be bygones. When something doesn't go your way or you don't agree, burying that problem isn't healthy and actually causes resentment to creep in which can sour your everyday moments together. But talking honestly and openly, respecting each other's point of view, listening and having empathy, and knowing when to back off can really make a difference and bring a buoyant quality to your most intimate relationships.
Positivity in your relationships sends a silent message: "I'm okay, you're okay." That's a very apt turn of phrase out of an 80s psychology book by the same title. It means that people who can relay both verbally and nonverbally to others that they accept, and are at peace with themselves, the other person, and the situation, in general, are more likely to have happy relationships.
If you can manage to cross over into an accepting mindset, you'll transcend how you relate with others. A partner, family member, or friend might come to you with their worst and most shameful problem. Instead of faulting them, offer the gift of ultimate, unconditional acceptance and empathy. This is a very powerful gesture that will relieve them of their burden of humanity and in doing so, help them to heal. It will also elevate your relationship with each other in a very honest and satisfying way.
Relationships where the goal is simply to enjoy each other's company, or where communication is smooth and easy, always tend to last longer as well as feel more fulfilling. The amount of time, care, and positive effort that you and your partner take to talk about issues in a constructive, exploratory way can really make a big impact on how you feel when you're together.
Solid relationships seal us more strongly in our personal convictions. When we feel supported, we're more likely to take risks without the fear of failure. We're also more likely to advocate on our own behalf. People who feel affirmed by their nearest and dearest can gather the courage needed to speak out confidently and respectfully against unjust behavior. We're more likely to speak our minds and say how we truly feel, knowing that if need be, our friends and family have our back.
On the other hand, if you have a relationship where the overall vibe is toxic and you're being corrected and analyzed for every decision you make, you'll never attempt anything with risk, due to a fear of letting those people down or being punished simply for speaking or living your truth.
Previous: Why it pays to be positive | Next: Turn a negative situation into a positive one