Before you pitch in with a group, ask yourself "why".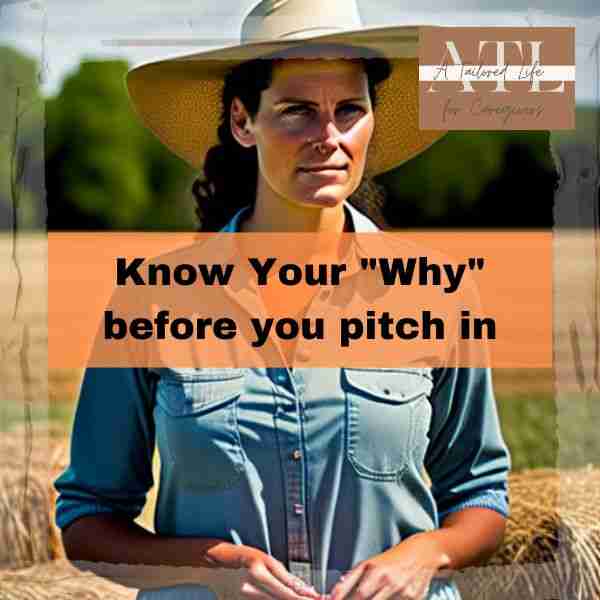 It all began when I noticed a recurring pattern in my interactions with people. I would often find myself agreeing to things I didn't want to do, staying silent when someone disrespected my boundaries, or feeling guilty for expressing my needs. I realized that my fear of conflict and desire to please others had turned me into a pushover.
If you are someone inclined to let others take advantage of you, then this is the solution for you to stop being a pushover or overly accommodating.
The fact is that even though a kind gesture is always welcome in the world, not everyone will appreciate you for going out of your way.
If you are a people pleaser by nature then those who are quick to take advantage might be inclined to use you selfishly.
This is something that we people pleasers have to watch out for. There should be a balance between what you give to others and what others give back.
Throughout the years, I've faced countless situations where I allowed others to walk all over me, but through self-reflection, growth, and determination, I have finally found my voice and the strength to set healthy boundaries.
One good practice to have in your life is to stop and consider each situation where there is an opportunity for you to help someone or offer some type of support.
Next time you are in a group of people and a problem comes up that needs solving, think about your urge to pitch in with help.
Ask yourself, what am I hoping to accomplish by offering my services or support?
Ask yourself, am I seeking the approval of the people involved here? If so, why?
Ask yourself, should this be reversed? Should these people be the ones seeking my approval… and why don't I see things this way?
Ask yourself, if I commit to working on this, will I actually have space in my schedule to accommodate the need?
Ask yourself, what will I be giving up in my life in order to extend my energy in support of this group of people? And can I afford to do that?
Question what your relationship is with these individuals. By offering your help, you are enmeshing yourself further with this community. Is this what you actually want?
Ask yourself, if I commit to offering my time, effort, and energy today, what will this group expect from me in the future? Will I have the time and energy to give?
Ask yourself, if I say yes today but I am forced to say no tomorrow, what will this group think of me? Will they respect my decision to not be involved down the road?
Ask yourself, am I truly suited for the task at hand? Will this be easy for me and will I enjoy the work? Will it be a challenge that can bring me experience which I'm looking to gain? Or, will this be a burden, inconvenience, and headache?
The types of thoughts explored here are useful in social groups such as your family, community, church, children's school, and other groups you may belong to.
They also will come in handy next time you feel unsure about committing your time to the needs of a partner, close friend, family member, or neighbor.
Setting Boundaries
Setting boundaries is crucial to stop being a pushover. For me, this meant communicating my needs clearly and firmly to others. I recall a time when a colleague consistently delegated extra work onto my plate. At first, I reluctantly accepted the burden, but I knew this had to change. I approached the colleague and calmly explained that while I was willing to help occasionally, I needed to focus on my tasks first. Surprisingly, my assertiveness was respected, and my workload was reduced.
Embracing Empathy Without Sacrificing Self
While learning to be assertive, I feared that asserting my needs would come across as cold or uncaring. However, I discovered that empathy and assertiveness could coexist harmoniously. By expressing understanding while still maintaining my boundaries, I fostered healthier relationships built on mutual respect.
Emphasizing Self-Worth
A turning point in my journey was understanding my self-worth. I realized that my value as a person wasn't tied to how much I could do for others. Once I internalized this, I found it easier to prioritize my well-being and stand up for myself when needed.
My wake-up call was when a close friend of mine asked for my help with a charity event. Despite my hectic schedule, I agreed without hesitation. As the event approached, my stress levels skyrocketed, and I found myself juggling multiple tasks, sacrificing my own time and energy. Deep down, I knew this was too much to handle, but I couldn't bring myself to let my friend down.
On the day of the event, exhaustion took its toll, and I struggled to keep up with the demanding responsibilities of setting up and making sure everything was off to a smooth start. The event gets into full swing and I finally get a chance to get off my aching feet. The emcee kicks off the event by thanking my friend, her co-chair, and the event planner for all their hard work. I was confused. I hadn't heard of a co-chair or event planner before. I had spent many a late night helping my friend with what I thought was her solo endeavor.
The night goes on and I finally get a quiet moment to ask my friend about it. She nonchalantly says that her co-chair kept blowing off their meetings for other commitments. The event planner put in no effort because she had accepted a lower rate to plan the evening in exchange for being able to market her business at the event. She hadn't confronted either woman about it because I had picked up their slack.
It was at that moment, amid the chaos, that a profound realization washed over me like a tidal wave. I had lost sight of my own worth by placing everyone else's needs above my own. I had been seeking validation and my friend, however unwittingly, took me up on my offer to be used needlessly. She had two other resources at her disposal. But I had been the path of least resistance.
I retreated to a quiet corner, reflecting on what had transpired. It was then that I decided it was time for a change. I had to learn to say "no" when it was necessary, set boundaries, and prioritize my own well-being. I didn't want to resent helping others; I wanted to do it from a place of genuine compassion and love. I would not seek self-worth through others' gratitude, overlooking the fact that my worth didn't lie in my ability to please people.
Overcoming the Fear of Rejection
The fear of rejection often keeps pushovers from speaking up for themselves. This fear haunted me, too, until I decided to confront it head-on.
Back when I was in a long-distance relationship with my future husband, we would take turns visiting each other. When he came to visit me, I would plan "experiences" designed to impress and create memories. But when I visited him, we mostly would hang out at his cousin's house with his friends. They might be watching football or basketball which I somewhat enjoyed. But I hadn't flown hundreds of miles to hang out with the boys.
As a perpetual "yes" person, I was always afraid to say "no" and risk disappointing or being rejected. But one day, I mustered the courage to politely but firmly say I wanted to do something else. To my surprise, my boyfriend smiled understandingly and said, "No worries, I just want to be with you. We can just stay in or is the something else!" The fear of rejection melted away, and I realized that saying "no" doesn't shatter relationships or friendships; it strengthened them with honesty and respect. From that moment on, I embraced my newfound assertiveness, and our bond grew stronger. Twenty-one years of marriage proves that saying "no" can be liberating and empowering.
I discovered that not everyone would agree with me or support my decisions, and that was okay. The key was to be authentic to me rather than seeking approval from others.
Learning from Role Models
Throughout my journey, I sought inspiration from assertive individuals I admired. Observing how they handled challenging situations and stood up for themselves taught me valuable lessons. Surrounding yourself with strong, confident role models whether in real life or through social media can be incredibly empowering.
I'm inspired by Nelson Mandela's resilience, Michelle Obama's grace, and Elon Musk's audacity. When I look to the wisdom of those I admire it shapes me into a stronger, forward-thinking individual, that lives fearlessly. Here are some of my faves, including one shameless plug for us.
Practicing Self-Reflection
Regular self-reflection was instrumental in my growth. Whenever I found myself slipping into old patterns, I would take a moment to analyze my actions and emotions. This allowed me to identify triggers and devise strategies to handle similar situations better in the future. Use my free Daily Self-Check In to start your self-reflection practice.
Check out this video to see how I do it.
Seeking Support
Breaking the pushover habit isn't easy, and it's essential to remember that we all need support. I confided in close friends and family about my journey, and their encouragement kept me motivated. Professional counseling or therapy can also be beneficial for those seeking extra guidance.
Admitting you have a problem is the first step to fixing it. Humbling yourself to admit your people-pleasing fault to just one person and asking for help is so much less painful than constantly being walked over by dozens of people again and again.
Transforming from a pushover to an assertive individual is an ongoing journey. I've been through it and know that it is possible to break free from this pattern and embrace your true self. It takes courage, self-awareness, and the willingness to stand up for your values and needs. Remember, being assertive doesn't make you rude or selfish; it empowers you to lead a more fulfilling life, both personally and professionally. As you embark on this transformative path, be patient with yourself, and celebrate every step forward. You've got this!
First: Are You A People Pleaser? | Previous: 25 Self-Care Tips for People Pleasers