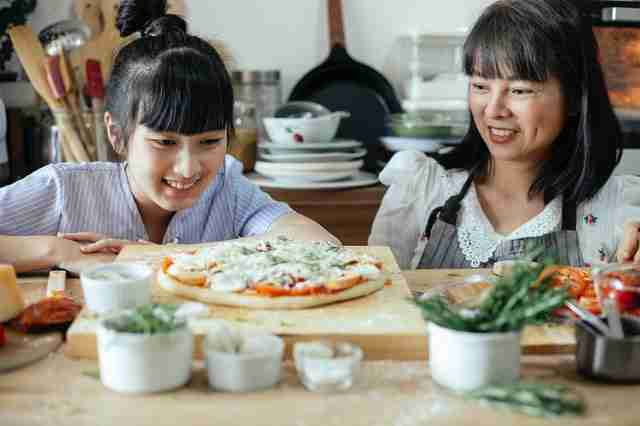 The People Pleasing Series
Do you wonder if you're a people pleaser? Maybe it makes you happy to serve others. After all, living a life of service and caring about the well-being of others is what makes you such a wonderful caregiver. The best care cycles are ones that make the care receiver and caregiver happy.
People who put others before themselves sometimes find that the gesture is either not reciprocated, or they are taken for granted by important people in their lives. This can lead caregivers to struggle with self-doubt from time to time.
If you came to this article searching for how to stop being a people pleaser, it probably means you feel taken advantage of and you want to change.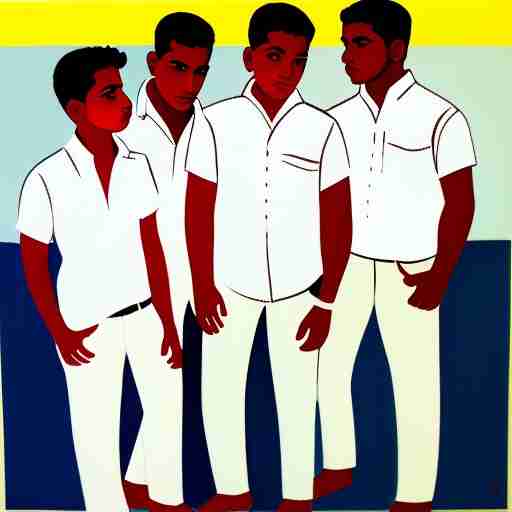 What is a people pleaser?
A people pleaser is an individual who has a hard time saying no to others' requests or demands. They tend to prioritize other people's wants and needs over their own, often neglecting their own well-being in the process. People pleasers usually have a deep desire to be liked and accepted by others, which can lead them to compromise their values and beliefs.
People pleasers often struggle with anxiety and guilt as they try to keep everyone happy. They may also find it difficult to set boundaries or assert themselves in situations where they feel uncomfortable or overwhelmed. While being kind and helpful is admirable, constantly putting other people's needs before your own can lead to burnout and resentment.
If you identify as a people pleaser, it's important to recognize that taking care of yourself isn't selfish – it's essential for your mental health and overall well-being. Learning how to say no, setting healthy boundaries, and practicing self-care are all crucial steps toward breaking the cycle of people pleasing.
5 signs You may be a people pleaser
You Can't Say No: One of the signs that you may be a people pleaser is the difficulty in saying no. You find yourself always agreeing to do things even when it's not convenient for you or there are already too many things on your plate. This can lead to feeling overwhelmed and stressed.
Conflict Upsets You: Another sign of being a people pleaser is avoiding conflict at all costs. You would rather keep quiet than express your true feelings, especially if it means upsetting someone else. Unfortunately, this behavior can lead to resentment and an inability to stand up for yourself.
Seeking Validation: People pleasers often seek external validation from others as a way of boosting their self-esteem. You may find yourself constantly seeking approval and praise from others, even if it means sacrificing your own needs and desires.
Over-Apologizing: If you're constantly apologizing for things that aren't your fault or taking responsibility for other people's mistakes, it might be a sign that you're a people pleaser. This habit can stem from the desire to maintain harmony in relationships at all times.
Neglecting Self-Care: Lastly, consistently putting everyone else's needs ahead of yours can lead to neglecting self-care activities such as exercise, healthy eating habits, meditation, or anything that helps you recharge and relax.
Take The Quiz: Are You A People Pleaser?
Do you suspect that you might be a people pleaser? There is a difference between being generous and giving and letting others get their way with you a little too often. Let's dive a bit deeper to see if you are letting people take advantage of you to the point that you could be compromising your authenticity. See how many of the below questions get a yes response.
It makes me happy to do for others.
I am known for being generous.
I take on more tasks than I can realistically handle because I can't bear to say no.
Most people don't realize what I need because I don't tell them.
It seems like other people aren't willing to give as much as I am, but that is okay.
I feel uncomfortable when attention is on me.
It doesn't feel natural or easy to ask for what I want.
I usually put the other person's needs before my own.
I don't like to make waves or contribute to the discomfort of others.
I will deny my own needs if it means keeping the peace.
I consider myself humble.
I don't have time for self-care.
I am always backlogged with jobs and favors that I told other people I would do for them.
When people do favors for me it feels awkward.
I feel self-conscious when others give me compliments.
I enjoy complimenting people.
I am a hard worker.
I like to stay in the background.
I am okay with not being recognized for my effort.
It's nice when people say thank you, but it's okay if they don't.
I'm happiest knowing that I was able to help in some way.
If someone seems upset I will go out of my way to find out what they need so that they will not be upset anymore.
When I join a new group or enter a new scenario my first question is, how can I help?
When someone tells me they don't need my help I feel useless.
People describe me as helpful.
I have been called a pushover.
When people I am close to criticize me, I don't really try to defend myself.
If someone tells me I didn't work hard enough I usually feel bad about it and believe they are right about me.
I judge myself to a higher standard than I judge others.
It is easy for me to forgive other people, but not as easy for me to forgive myself.
If you answered yes to most of the above questions, you are probably a people pleaser. It's okay to want to help and take on a giving role in your relationships. But people-pleasers should not feel undeserving of recognition, credit, or reciprocated favors and gestures.
The Negative Effects of Being a People Pleaser
Being a people pleaser may seem like a positive trait at first glance, but it can have several negative effects on your life. One of the most significant drawbacks is that you may find yourself saying yes to things you don't want to do, which can lead to feelings of resentment and frustration. Additionally, being overly concerned with pleasing others can prevent you from setting boundaries and taking care of your own needs.
Another negative effect of being a people pleaser is that it can cause stress and anxiety. When you're constantly worrying about what others think or trying to keep everyone happy, it's easy to become overwhelmed and burnt out. This type of behavior can also lead to low self-esteem as you begin to base your worth on how much others approve or appreciate you.
Lastly, being a people pleaser can hinder personal growth and development. By always seeking validation from others instead of trusting your instincts, you may miss out on opportunities for self-discovery and improvement. It's essential to find a healthy balance between pleasing others and taking care of yourself so that you can live a fulfilling life without sacrificing your well-being.
How did I end up a pushover?
Perhaps you started off as someone who simply wanted to make everyone happy, but over time this behavior has become ingrained in your personality. You may have been raised in an environment where pleasing others was expected or experienced negative consequences in the past when standing up for yourself. As a result, saying "yes" has become second nature, and saying "no" feels uncomfortable and even scary.
How can I stop needing the validation of others?
If you're a people pleaser, seeking validation from others can feel like an essential part of life. However, it's important to recognize that constantly needing the approval of others can lead to anxiety, stress, and even depression.
Being a pushover can lead to resentment towards those who take advantage of your kind nature, as well as feeling undervalued and unfulfilled in life. It's important to learn how to set boundaries and put yourself first without feeling guilty about it. This may involve seeking therapy or practicing assertiveness techniques such as using "I" statements and negotiating compromises with others. Remember that taking care of yourself is not selfish – it's necessary for your own well-being. The good news is there are ways to break free from this cycle and reclaim your sense of self-worth.
4 Techniques To Stop Being a people pleaser
Seeking Professional Help Challenge negative thoughts: Recognize when you're putting too much pressure on yourself to please others and work on reframing those thoughts into more positive ones. One method that can help is learning to love and validate yourself. This means working on building self-confidence and recognizing your own strengths and accomplishments. You can start by setting achievable goals for yourself and celebrating small wins along the way.
Taking Control Set boundaries: Learn how to say no when someone asks too much of you or crosses a line. It's okay to prioritize your own needs and wants.
Finally, it's important to surround yourself with positive influences who support you for who you are – not just what you do for them or how they benefit from your actions. Whether it's through joining a new club or group activity or simply reaching out to friends who uplift and encourage you in healthy ways, cultivating positive relationships allows us to thrive emotionally without relying solely on external validation. Surround yourself with supportive people: Seek out relationships with individuals who appreciate you for who you are rather than what you do for them. Remember that true friends will respect your boundaries and encourage your personal growth.
Coping Strategies Practice self-care: Take time for yourself each day, whether it's through exercise, meditation, reading, or any other activity that brings you joy. Another technique is practicing mindfulness. By focusing on the present moment instead of worrying about what others think or how they may judge you, you can learn to let go of the need for external validation. Meditation, deep breathing exercises, or yoga are all helpful tools for developing mindfulness in everyday life.
The Benefits: Breaking Free From People Pleasing
People-pleasing may seem like a harmless and even admirable trait, but it can actually be detrimental to your mental and emotional health. Constantly saying yes to others' requests or trying to make everyone happy can lead to burnout, resentment, and a lack of personal fulfillment. If you're ready to break free from the cycle of people-pleasing, here are four techniques that can help:
Being a people pleaser can feel unsatisfying because there is not enough give and take in your relationships. Once you work on that you will find that you feel happier, more satisfied, and less anxious overall.
If you find yourself constantly agreeing with others to avoid conflict, always putting others' needs before your own, or struggling to say "no" when someone asks for a favor, chances are you might be a people pleaser. While being kind and accommodating is admirable, it's important to recognize the difference between genuine kindness and allowing others to take advantage of you.
You don't have to go to extremes. You can still do what brings you fulfillment, which includes finding ways to care for and serve others.
A Special Note for Caregivers
The key is not to neglect yourself in favor of caring for everyone else. If you do this, you will increasingly struggle with how to ever prioritize yourself.
Many people-pleasers want to know how to set stronger personal boundaries. This doesn't mean that you must stifle your giving spirit or stop helping people. But you want to know when is the right moment to put your foot down when it comes to meeting your own needs above others.
We will explore this in detail in this series, People Pleasers Who Want Stronger Boundaries. The next article in the series, Is it bad to be a people pleaser?
Next: Is it bad to be a people pleaser? | Last: Practices To Lessen Your People-Pleasing Tendency