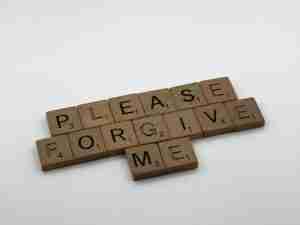 The road to emotional recovery
The emotional road to recovery is often a slow one, full of unexpected twists and turns. When your spirit is in need of healing, you may set out on the path, only to face land mines, moments of backsliding, and setbacks in your way.
Avoidance
At the beginning of your journey to emotional healing, you are in the stage of avoidance. Telling yourself "Things aren't so bad" or "I'm doing okay," while you live life just going through the motions day after day.
It can take years and even decades to work your way out of the avoidance stage. This is where you are mostly in denial of needing any sort of special care for your fragile emotional state. You think that you can simply move on from this pain, sadness, and anger that you cycle through until you assume that it's just life.
If you want to move past the psychological turmoil that prevents you from moving forward, you must overcome your fear of facing the situation. Rather than hiding from the negativity around you, the key to healing yourself is awareness rather than avoidance. Decide to take the action to understand your situation rather than avoid it.
It is not a matter of simply going through the motions, but being completely honest with yourself while understanding your emotions. It is okay to recognize your situation and how you feel about it.
What avoidant behavior looks like
Putting on a happy face.
Automatically responding "I'm fine" when asked about your welfare, even if you are deeply hurting inside.
Drowning your feelings in things like alcohol, binge eating, casual sex, "retail therapy" or other escapist activities
Move past avoidance to acceptance
The problem is that by avoiding the truth, you are not giving yourself a chance to heal. You must be able to look at your situation with a fresh perspective and see it for what it is.
Four steps to acceptance
Plainly identify the people and situations that have contributed to your diminished sense of self and emotional state.
Admit to yourself that traumatic things happened to you.
Sit with your feelings for a bit.
Forgive yourself for any mistakes you made.
Why forgiving yourself is important
Forgiving yourself can be one of the hardest things to do. You may feel like you don't deserve forgiveness or that it's not possible to forgive yourself. But it is possible to forgive yourself. Here are 6 steps to help you forgive yourself:
Acknowledge what you did wrong.
Accept that you made a mistake.
Take responsibility for your actions.
Make amends, if possible.
Let go of the anger and resentment you feel towards yourself.
Forgive yourself and move on.
Learning from your mistakes is a part of life. If you aren't making mistakes, then you aren't living out loud with purpose. If you make new mistakes, forgive yourself again and again, as needed. Focus on what the mistakes teach you to can make better choices in the future. Remember this is a process and it takes time to forgive yourself.
Conclusion
This tough personal work is an unavoidable part of the healing process to feel good and whole again. Emotional recovery comes with being able to work through psychological trauma that has caused you pain, to emerge on the other side, healed and whole once again.
This is a process that takes time. It's not something that happens overnight. But it can happen. Don't feel like you have to go it alone. Consider getting the support of a licensed therapist to accelerate your results. This is a wake-up call, and you can use it as an opportunity to make the changes that will lead to the life of your dreams. For more information on caregivers' emotional challenges read our next article, Recognize Your Triggers.
Next: What Sets You Off?: Outsmart Your Emotions | Previous: What Has Caused You Emotional Pain?