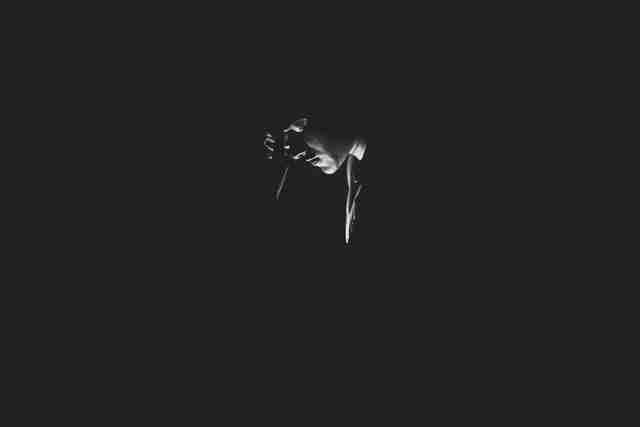 Unfortunately, employee benefits don't have designated mental health days off. If you are lucky enough to have a job that includes paid time off, it's either considered all one bucket or you might have sick leave. Some bosses wrongly expect you to tell them what your ailment is when you call in sick. The world expects sick to be a physical problem. The mind and body are intertwined: our mental mood has an effect on our physical body's function in both negative and positive ways.
Finding time to feed the spirit
In this fast-paced world, we almost never have time to devote to feeding our spirit. When emotional healing is needed, it's even more important to be kind to ourselves. Despite the demands of a hectic existence, you owe it to your spirit to prioritize inner healing. Take it as a sign if you can get some alone time or if life circumstances have forced you to be alone. It is vital to take advantage of the silence and stillness in order to digest emotions. As part of the catharsis, you will contemplate, reflect, purge, and heal.
As you embark on this difficult but nevertheless needed journey on the path to emotional healing, you may wish to identify the source or sources of your angst, trauma, or sadness. There can be many reasons why we experience feelings so deep that we are rocked to the core and taken mere inches from our breaking point.
What is the origin of your emotional hurt?
The pain you have been suffering and bearing up against in silence, or in the background, while you go about your busy days, can be caused by any one of a number of things. So let's take a look at this wound of yours, in order to administer the soothing balm of self-healing.
Emotional trauma as a result of personal loss
Loss comes in many forms. We may feel deeply the loss of a loved one to death, sickness, or even declining mental faculties either as a result of aging or of mental illness. Loved ones who face addiction also bring a sense of loss as we mourn the person we once knew who isn't there to think, feel and be present with us anymore.
We may have lost our job, our home… even and including the loss of our sense of purpose. Empty nest syndrome is a reaction to loss… the mourning phase that follows the realization that we are no longer needed in the way had come to expect, and which comforted us.
Emotional trauma as a result of betrayal or rejection.
Betrayal is most often about infidelity in marriage, though there may be other forms of betrayal that affect us just as deeply. In fact, someone who has been emotionally abandoned by a family member, family members or social group may suffer just as much or if more so than one who has dealt with a cheating husband or wife.
In the case of the cheating spouse, at least there is the "grass is greener" mentality to provide solace to our wounded spirit. But in the situation where a partner has simply abandoned the relationship and gathered up family and friends to turn against you without any seemingly legitimate reason, the blow of rejection can devastate. The sense of despair is the same – like being back-handed without warning, with the subsequent withering of the spirit. Betrayal is an emotional rejection that cuts deep and makes us question why we are here or if we matter to anyone.
Emotional trauma as a result of heartache or heartbreak
Heartbreak can happen for any number of reasons. Some of these may be a failed relationship that has come to an end… loss of intimacy with a partner… or even the death of a loved one, including a special pet who provided you with unconditional love and acceptance. Even a friendship that has concluded as a result of something like a betrayal or an irreparable rift can cause an ache in our hearts as we ruminate on shared memories with a certain special person with whom we are no longer connected.
We may also feel the effects of a broken heart by someone who has been unkind to us. We might know the deep sadness of heartbreak while still remaining under the same roof as a person who has treated us poorly. Perhaps the person has purposely done things to hurt you for their own gain. Deep disappointment and heartbreak are often one and the same, and healing is needed if we want to move from this place of hurt. In doing so, we can begin to love our own self again and one day welcome real love into our lives.
Emotional trauma as a result of abuse
The emotional trauma that results from being trapped in an abusive situation is in a special category of its own, in need of intense healing to work through the wounds of the past. Many people who were subjected to a hostile or abusive dynamic in their formative years or family life may not recognize this for what it is. For this reason, it is important to work with a mental health professional who can help you talk through your emotional struggles. Insights gained through your conversations with a counselor or therapist can help you cope with your burdens of the past.
One such burden may be getting past the feeling of never being able to relax around the people whom you were closest to. Whether you were physically abused, mentally abused, or both, the journey toward emotional recovery and release of trauma from the body is something that will require sustained effort on your part. Find comfort in the help of qualified mental health professionals and support from loving friends.
Emotional trauma as a result of loneliness
Loneliness, with its dull pang that seems to gnaw away at the pit of our stomach, doesn't seem like something that would qualify as requiring an emotional healing process. And yet, being lonely is what sends so many millions spiraling into a worse and often debilitating mental state.
Many people who have fought the demons of loneliness have found themselves in a deep depression – unable to work, care for themselves or attend to their loved ones on a day-to-day basis. Loneliness is also the cause of rising suicide rates. Seeking and finding healing from intense loneliness is just as important to one's health and well-being as any of the other types of emotional pain listed here.
Next: Emotional Healing – 10 Tips to Forgiving Yourself | Previous: Identifying the Need for Healing