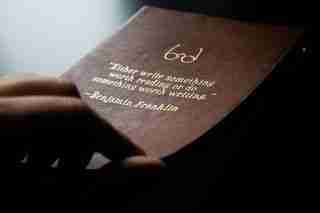 Are you in search of simple, creative writing activities? They boost your brainpower so you can think faster, have better recall, and generally keep your mind active and alert well into old age.
Why creative writing is good for you
One really great way to flex your mental muscle is to engage in creative writing for self-improvement on a routine basis.
Do you tend to remember things better if you write them down? You're not alone. Studies show that the area of your brain which controls writing is also responsible for short-term memory. Thus, writing things down helps to jog our memory because the functions are so close in proximity. When we have a faster and more accurate recall, then we are able to troubleshoot everyday life problems more quickly and easily. So if you want to be quick on the uptake, take to writing and your thoughts are bound to start flowing in every area of life.
Where to start with creative writing for self-improvement
That depends on your prior experience and comfort level. If you're a long-time writer who's simply rusty and in need of a refresher, head over to your nearest office supply store and pick up a journal to write in. You can choose a hard-bound journal with an appealing cover design. Or, if you're a writing minimalist, grab a plain old notebook to jot down ideas and get your creative juices flowing onto the blank page.
Where to get creative writing pointers
Local Community College
If you need some writing pointers, a great place to start is by taking a creative writing class at your local community college. It doesn't have to be a college class for credit, though these certainly offer a more in-depth writing experience for those serious about taking their written communication to the next level. Some areas of writing that might appeal to you are fiction writing, essay writing, copywriting, short story writing, and writing for journalism.
Meetup Group
A writers' meet-up group is often a great place to discover like minds in the area of writing. You can often find a group like this at your local library. At each meeting, you will receive a writing assignment to take home. The assignment might be to create a journaling entry, write a few descriptive paragraphs, or even create a short story if you're attending a group for more advanced writers. At the next meeting, you will get the opportunity to share your writing with other members of the group, read what others have written, and share your thoughts and feedback. This is a really fun way to develop your writing skills and make friends in the process.
Our free journaling challenge
Another possibility if you prefer to write from home, solo and with minimal guidance, is to try one of our writing challenges. This is an excellent opportunity to let your writing skills shine and grow. The only things you need are your imagination and something to record your thoughts (pen, paper, computer, smartphone, etc.). We also have email-based courses set up that you can take at your own pace.
Whether you're settling into retirement and need some type of stimulating activity to engage your mind, or you're just someone who is interested in exercising your brain on a routine basis… writing is no doubt one of the best ways to sharpen your mental faculties and create something memorable in the process.
Next: Travel is Self-Care | Previous: Dancing To Stay Mentally Sharp