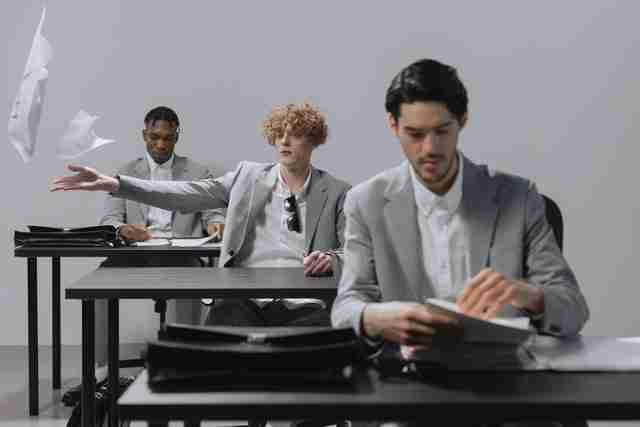 Dealing with a toxic workplace?
Feeling resentful about what goes on at your job? The longer you work at one company doing more or less the same things with the same people, the more you're likely to develop repeating and defeating negative patterns. To move forward from that takes effort and an attitude adjustment. Can you do it? Why would you want to?
Here's why it's important to stay positive in your professional life.
What comes around goes around.
This is certainly true if you work for a company. But it's even more important to think about when you have your own business. These days everyone's connected to the internet. So you can actually watch it coming around as it's going around. Crazy but very true.
Positivity extends to your teammates.
When people feel good around you they actively seek you out to partner up or team up on goal setting and problem-solving. When teams feel powerful and positive together, they accomplish more. That feel really good… and brings real, tangible results, like more sales. That's what a successful workplace is all about.
Positive people solve problems more quickly.
It's true. Positivity isn't just about a Pollyanna attitude and telling everyone to have a nice day. It goes much farther than that. If you believe you can do something that means you're more likely to do that thing, even in the face of difficulty. When problems crop up at work, negative people place blame and issue complaints. But positive people solve them.
Positive coworkers are remembered for making others feel good.
High-fiving the crew, saying thank you, crediting those who helped you, passing a good word along about a colleague, and displaying a cheerful attitude in general, is what positivity in the workplace is all about and it definitely can get you places.
Previous: Gratitude Practice to Keep Your Thoughts Positive | Next: Heal Your Relationship With Positivity