While working as a Wardrobe Mistress for a traveling Children's Theater Company, I realized how much I missed the sunshine. If you are not familiar with the term wardrobe mistress, it is the job of one or more people to maintain the costumes for a theater production. Duties range from daily washing and mending clothing to quick changes during the show. The backstage crew of a theater production all wear black so we blend in with the backstage area so as to not distract attention if we are ever seen by the audience during a performance.
One season while touring with a show we landed in Savannah, Georgia. The company was based out of Atlanta or Hot-lanta as many called it back in the 90s. In Georgia, it was sunny and hot during the summer and sunny overall the rest of the year. You just got used to the heat or you didn't. Back to the theater, during this three-month run of this show, you start to crave daylight. When we traveled we did two shows a day for two days so we spent a lot of time in the dark backstage with flashlights. However, while we were in Savannah, the crew took a short drive to Tybee Island and lounged on the beach. I marveled at how after a few hours and a sunburn later I felt so much better. Why? Sunshine.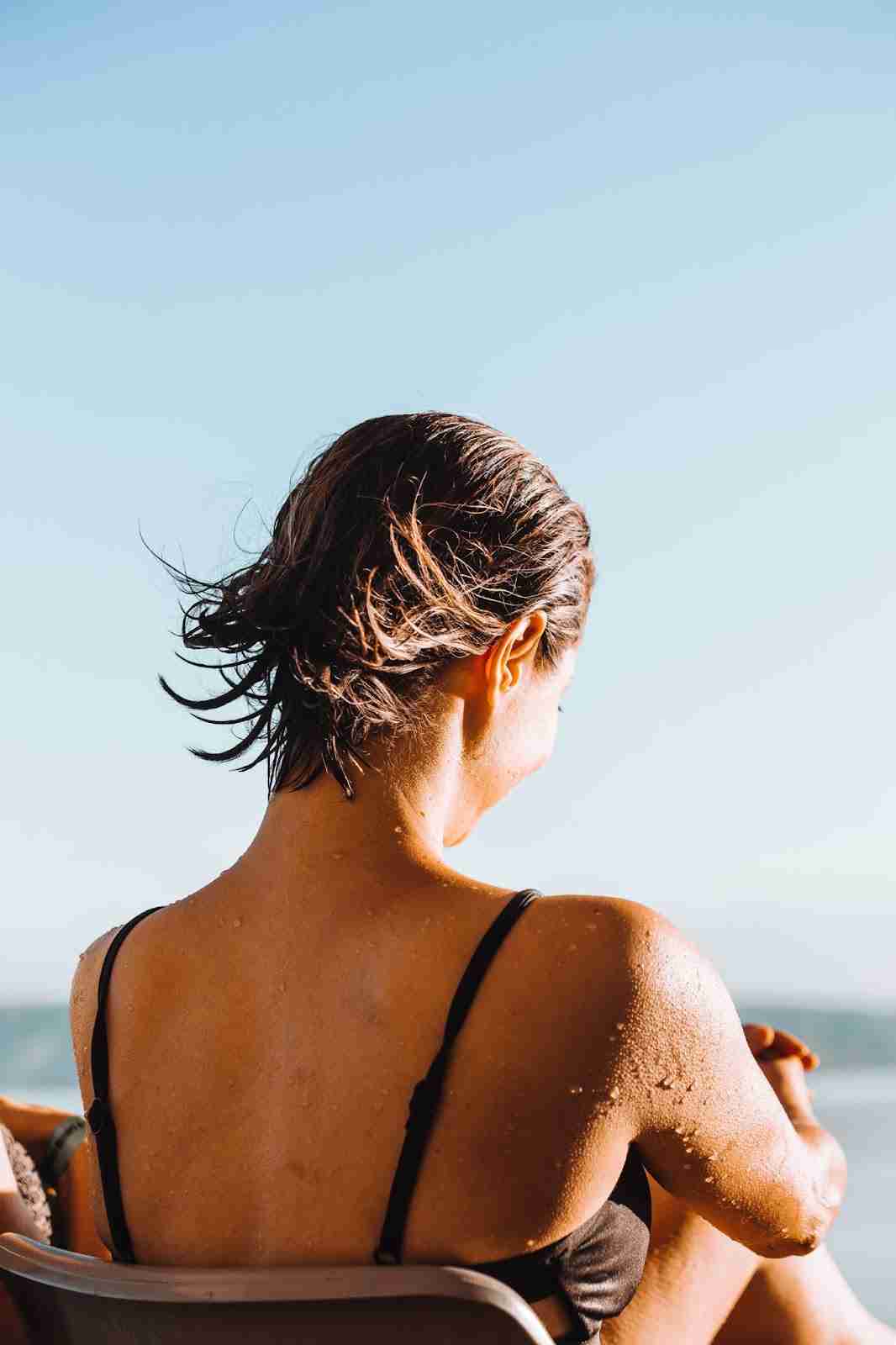 Photo by Rachel Claire 
Sunshine provides several important benefits to the body because it produces vitamin D. Studies show that sunshine has a positive impact on mental health and overall well-being. Here are some of the key benefits of sunshine to the body:
 Production of Vitamin D: While vitamin D can be used orally, it is preferable to obtain it directly from sunlight exposure, which enables the body to produce vitamin D on its own. Because it aids in the body's intake of calcium, vitamin D is crucial for strong bones. In addition, it affects mood regulation and the immune system, among other potential health advantages.
Enhances Mood: Being in the sun can increase the brain's production of serotonin, which is sometimes referred to as the "feel-good" hormone. This may lessen anxiety and depressive symptoms while also enhancing mood.
Better Sleep: The body's internal clock, or circadian rhythm, is regulated when surrounded by natural light, especially in the morning. Better sleep patterns and higher-quality sleep in general may result from this. Who wouldn't want to feel more rested when they wake up? Put Money Into Skin Health: Sun exposure in moderation can be good for the skin. It can aid in the treatment of eczema, acne, and psoriasis. But too much sun exposure can cause sunburn and raise your risk of developing skin cancer, so you should use sunscreen and take protective measures.
Enhanced Immune System: As a result of its production in reaction to sunlight, vitamin D aids in the upkeep of the immune system. It may lower the chance of developing certain autoimmune conditions and aid the body in fighting off infections.
Bone Health: In order to absorb calcium, which is necessary to keep strong and healthy bones, vitamin D is crucial. Vitamin D deficiency can cause disorders such as osteoporosis.
Cancer Prevention: Research in this area is still lacking, but some studies indicate that exposure to sunlight and sufficient vitamin D levels may lower the risk of some types of cancer.
Cardiovascular Health: By lowering the risk of heart disease and enhancing blood pressure regulation, vitamin D may benefit heart health, according to some evidence.
Weight Management: Studies suggest that vitamin D may help with weight control and lower the chance of obesity.
 Eye Health: Children who are exposed to sunlight, especially natural sunlight, are at a lower risk of developing nearsightedness, or myopia. For the sake of your eyes, remember to have routine eye exams.
Despite all of the health benefits of sunshine, it's crucial to enjoy it in moderation and take precautions to prevent overexposure. Extended and unprotected exposure to ultraviolet (UV) radiation from the sun can cause sunburn, signs of premature aging of the skin, and raise the risk of developing skin cancer. When spending time outside, it's advisable to wear sunscreen, protective clothing, and sunglasses to maximize the benefits of sunshine and minimize risks. You should also try to avoid spending too much time in the sun during peak UV hours. If you don't get much sun where you live, you can supplement or include more Vitamin D in your diet. Always consult a doctor when starting or changing anything related to healthcare.
If you enjoy reading and like fun connections check out the book "Sunshine" by Robin McKinley. A brief synopsis of the book is below.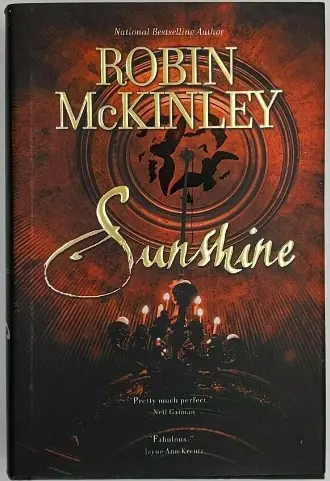 Robin McKinley's fantasy book "Sunshine" is engrossing. The story, which was published in 2003, takes place in a universe where humans and magical beings live side by side. Through the perspective of talented baker Rae "Sunshine" Seddon, who has a fascination with the paranormal, the story is told. The book deftly combines romance, adventure, and urban fantasy components to create a complex, compelling story that explores themes of bravery, identity, and the strength of hope.
Readers are introduced to a world in the story that alternates between the supernatural and the everyday. After being kidnapped by vampires, Sunshine, a regular woman living in a world with vampires, demons, and other supernatural beings, finds her own connection to this ethereal realm. She wakes to see that she and another prisoner, a vampire by the name of Constantine, are both chained to a wall in a shadowy and eerie chamber.
Sunshine sets out on her adventure, navigating the intricate relationships that exist between magical creatures and humans. As they attempt to escape their imprisonment, Sunshine and Constantine, a vampire with a reputation for being distinct from his ruthless kin, forge an odd friendship. This establishes the scene for an extraordinary and surprising journey that disproves Sunshine's views regarding the paranormal.
McKinley introduces viewers to the elaborate and convoluted magical system that rules the universe as Sunshine and Constantine collaborate to escape. The story explores the past and folklore of the several superhuman races, illuminating their traditions, social structures, and conflicts. The painstaking world-building done by McKinley provides a vibrant and engrossing backdrop for the action as it develops.
The way that McKinley presented Sunshine as a vibrant and relatable protagonist is one of the book's strongest points. Sunshine's quest is one of self-discovery as much as survival. Sunshine struggles with her identity and her hidden abilities as a result of her interactions with vampires, demons, and other supernatural creatures. With deft storytelling, McKinley gives the plot depth by delving into the protagonist's inner conflicts.
As Sunshine and Constantine get close and create a complicated connection, the narrative also includes a love element. Their unlikely collaboration develops into a profoundly meaningful relationship that goes beyond the confines of their separate lives. McKinley introduces levels of emotional richness to the story by examining themes of loyalty, trust, and the possibility of redemption.
The story takes unexpected turns that keep readers on the edge of their seats as Sunshine and Constantine work through the difficulties of their escape. McKinley skillfully manages the rhythm, alternating between tense and action-packed combinations and reflective and introspective ones. As a result, the reader is drawn into the story on an intellectual and emotional level.
Apart from its plot, which revolves around the characters, "Sunshine" looks into more general themes such as fear, prejudice, and the fallout from unbridled power. The supernatural aspects of the book serve as a reflection of contemporary issues, making readers think about the effects of prejudice and the value of compassion and understanding.
The lyrical and evocative writing style of McKinley contributes to the novel's atmospheric quality. The whole immersive experience is enhanced by descriptions of the magical realm, the creatures that live there, and the characters' emotional landscapes. The intricate detail in the prose creates an engaging representation of Sunshine's fantasy world.
To sum up, "Sunshine" is a wonderfully written fantasy book that incorporates magic, romance, and adventure. The world-building, character-building, and comprehensive topic exploration of Robin McKinley's writing blend to create a gripping and absorbing story. In the field of fantasy literature, "Sunshine" stands out for its original take on the supernatural genre, relatable protagonist, and thought-provoking themes.