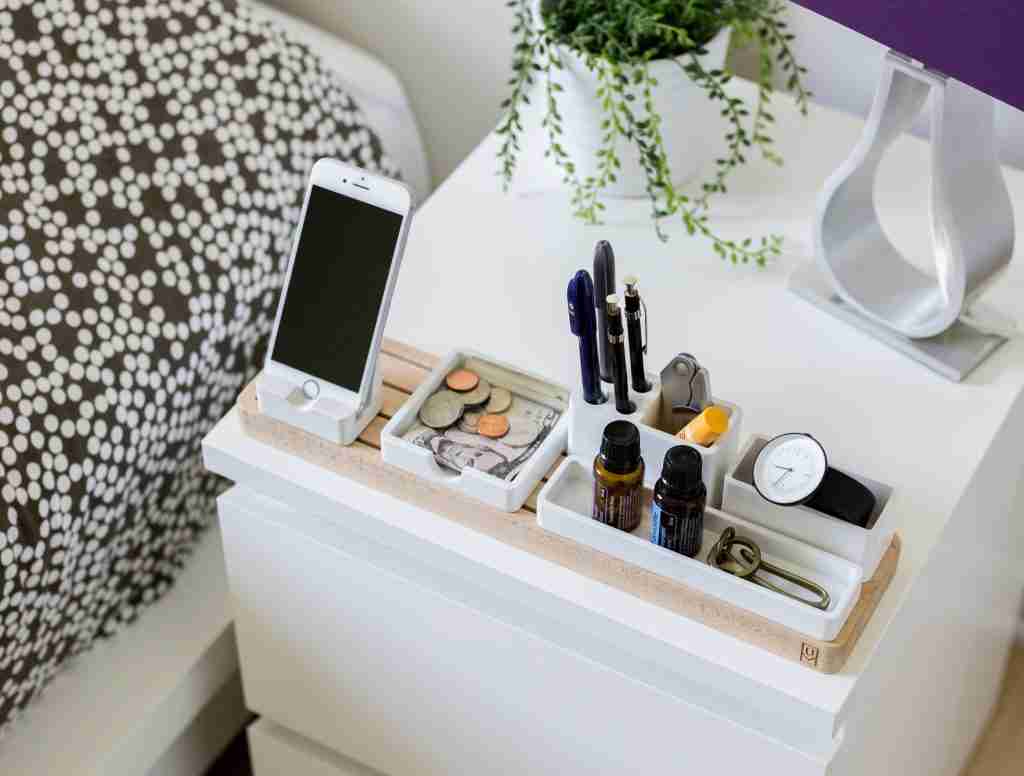 "What's in your wallet?", a prominent brand's commercial asks. Reframe that question with caregivers in mind. What's in your nightstand? Before bed and upon waking, caregivers have two times per day to practice self-care. Crafting an individual's self-care can be led by the items in the nightstand. 
What purpose do the things in your nightstand have for your well-being? Books to read? Cell phone charger? Snacks? A journal to track your daily self-check-in? Let's look at the role of sleep and the benefits of sleep for a caregiver. 
Sleep is a form of self-care because this is the time the body can reset and rejuvenate. Sleep experts* suggest resting well nightly is just as valuable as nutrition and fitness. Amounts of sleep needed will vary from person to person. 
Benefits of sleep decrease:
Daytime fatigue and yawning
Depressed mood
Poor daytime functioning
Obesity
Type 2 Diabetes
Hypertension
Cardiovascular disease 
I encourage you to be aware of your needs and modify your self-care accordingly. The routine you create for yourself is important to your overall health and well-being.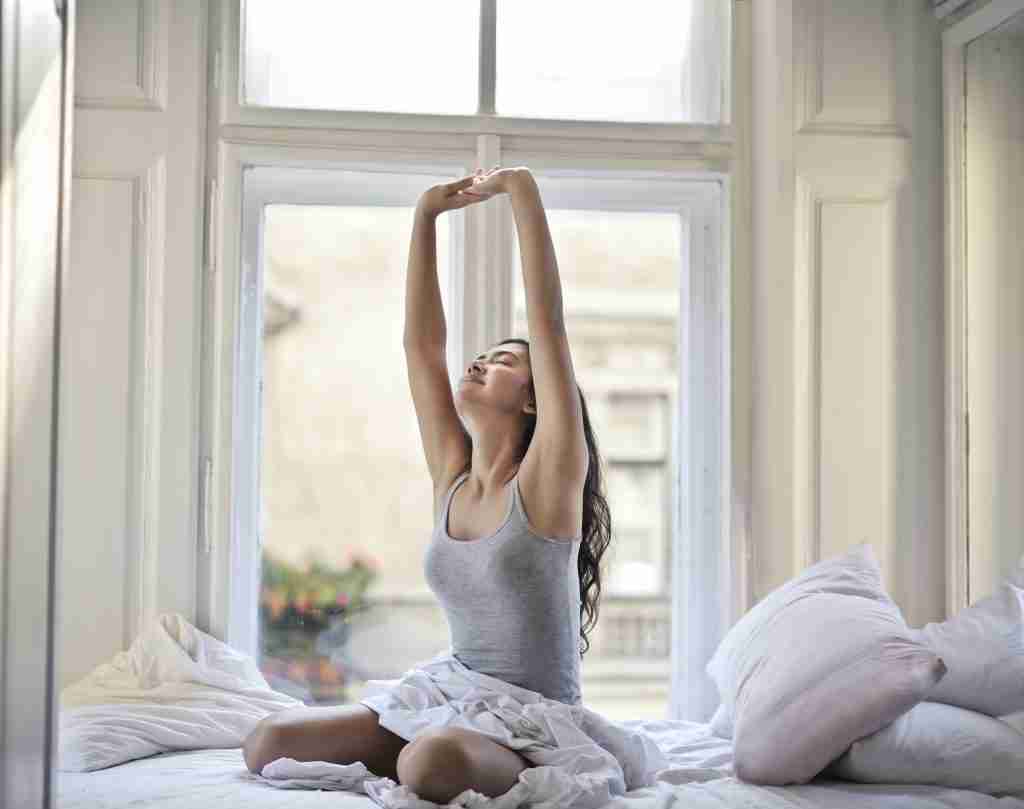 Factors that impact sleep:
Artificial light
Caffeine
Little to no physical activity
No bedtime routine
Decreased social interactions
Medication
Metabolism
Environmental changes/ Noise level
As caregivers our lives are busy, right? Some seasons in our lives will be busier than others. The holiday season (October-January) and birthday season (March-May) are busy in my household since we entertain the family during the holidays and the majority of our immediate family's birthdays fall three months in a row. When I know what my schedule demands are, I can adjust with ease.
As a parent and an adult with aging parents, my role as a caregiver can shift in an instant. Several years ago, my mother and mother-in-law were recovering from knee replacement surgery. They had the procedures done a few weeks apart at different hospitals and different post-care facilities. For two months, my family spent more time in the car driving to and from our relatives' healthcare facilities than to our regular destinations (school, sports matches, church, and music lessons). During the day my self-care was non-existent. The only self-care I could practice was in the morning when I woke up and briefly before I collapsed at night. So during a busy season, my nightstand contained the following:
| | |
| --- | --- |
| Notepad and pen | To write down anything to-do or follow up on for my parents or me. Writing things down allows my mind to be free of them while sleeping.  |
| Pain medication | Relieving pain due to long days, too much sitting in uncomfortable waiting room chairs. |
| Melatonin | A natural sleep-aid to help shut my brain down so I could sleep. |
| phone charger | A fully charged phone is helpful because it is my direct link to those who need me the following day. |
| Facial cleansing wipes | When I am tired, I do not want to neglect my skin. Clean pores allow the skin to breathe. |
| Dental floss | Dental hygiene for healthy teeth and gums. |
| Serenity Prayer | Dealing with ill or recovering parents oftentimes requires you to call on Jesus. |
| Hand lotion | Skin moisturization and a ritual to promote personal soothing |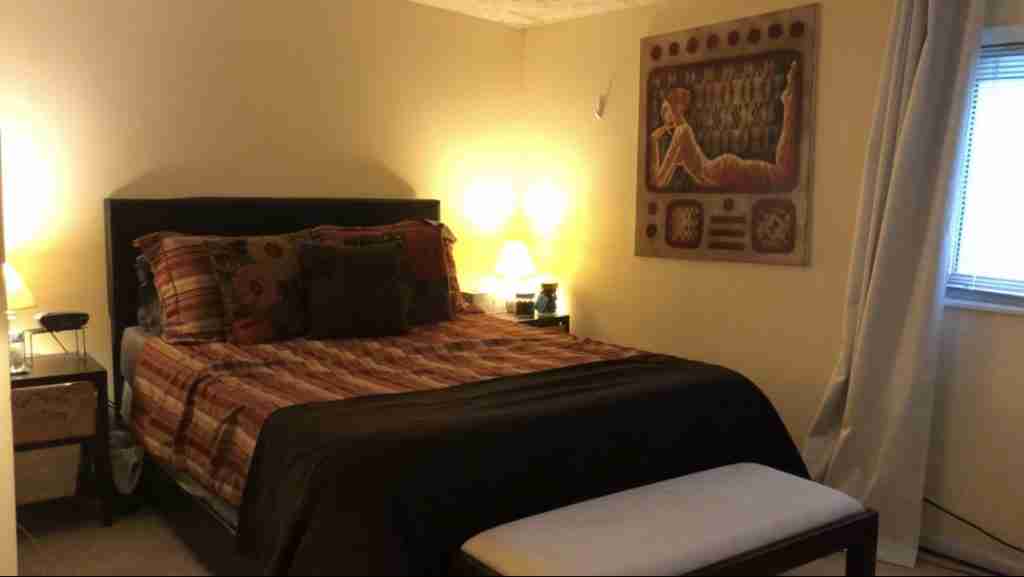 Color can be soothing and inviting.
Factors that impact sleep:
Ok so, I will show you what is on my nightstand. As you read, each of these items serves a purpose. This list has some staple items like the earplugs and heating pad; but, just as my needs change, so does the bevy of items in my nightstand. 
| | |
| --- | --- |
| Wet wipes | Removing makeup or cleansing my hands. |
| Tissues | For sinus drainage due to allergies or colder temperatures. |
| Earplugs | Soft earplugs to lessen ambient sounds that wake me up. |
| AAA batteries | For the tv remote control |
| Peppermints | For fresh breath and aiding an upset stomach. |
| Coaster & bottled water | A coaster to set the water on and water if the air is dry and I get thirsty. |
| Hemp lotion | Hemp has medicinal properties and I use it to soothe leg pain after working out. |
| Back massagers | I use hemp lotion and back massagers on my legs and feet. |
| Heating pad | For pains related to menstrual cramps and lower back pain. |
| Salonpas | Menthol pads that aid sore muscles or stiff neck. |
| Satin cap | Keeping my natural hair protected. |
| Lip balm | Moisturize lips |
Eye covering
In case you go to bed earlier than your spouse you can block out any nearby light.
Flashlight
Light for the inevitable item you drop on the floor that you are trying to find at
night.
Socks
Keeping my feet warm.