Take action to remove yourself.
In a personal relationship such as a friendship or romantic relationship, it is sometimes necessary to go no contact because the relationship is not healthy when disrespect is at the root of how you interact with each other.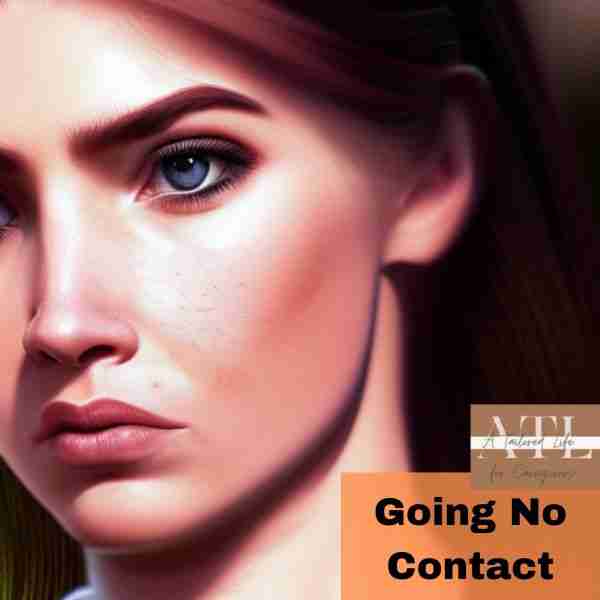 You tried everything
You have tried a variety of tactics to help the person understand that respect in the relationship is important to you and that you deserve to be treated with common decency. Unfortunately, your efforts have gone unnoticed or unacknowledged, and so you must now pull the plug and go "no contact" as they say.
The following steps will be necessary if you wish to go no contact with a person who is being disrespectful toward you.
Steps to Go No Contact
Let them know how you feel
Let the person know that you feel your needs are not being met in the relationship. Try to go easy in your communication and not point fingers or lay blame. To do this, you can speak from the first person perspective and say things like "I have noticed" or "I feel" or "It seems to me." If the person on the receiving end of your words starts to grow defensive, this will end up being the final signal that it's definitely time to stop speaking and interacting with this person.
If you do not live with the person who is being disrespectful, but you know that it is time to end the relationship, then you can let them know upfront. Again, if this is not a high-conflict situation where you would feel unsafe telling them the truth about your plans, then you can just sit down and explain that you are no longer getting what you need from the relationship and would like to end things.
If volatility and unpredictable behavior characterize how you interact with this person, then you may wish to play it safe. You can write an email letting him or her know that the relationship is not working for you and that you would like to end your commitment to one another.
Another tactic for getting out of a relationship with someone who disrespects you is pulling the old "it's not you, it's me" routine. In certain cases, a person might really feel that it is them. Maybe intimacy just is not what they need right now. But since we are talking about respect, it is more likely that you wish to end the relationship because you feel that you are being taken for granted, walked upon, and disrespected. In this case, you might use the "it's not you, it's me" line to avoid further confrontation with the person.
It's just a little white lie, or let's call it a perspective shift, that will get you through a difficult final exchange. This way you can avoid breakup drama, and eventually move on to a more peaceful existence. In time you might even open yourself up to a healthier relationship with someone who can offer the equivalent of what you readily give as far as respect.
Distance yourself
Take action to remove yourself. If you live with this person, and if the relationship is one where you still feel safe to be open and transparent, then you can let it be known that you intend to move out, and will be taking steps to do so.
In many instances where disrespect is being shown, the person on the receiving end may actually not feel safe being open and transparent. In this case, you must take steps toward finding a new place to live, but do so on your own time, and only reveal what you have been up to once you feel that it is safe to do so.
Cut off all communication
Draw a line when it comes to phone calls and emails. Going no contact is about refusing to engage if the person attempts to communicate with you in a weak moment. You can opt to delete their number from your phone. Or you can keep it there as a reminder not to take the call if it comes in. If the person persists despite your effort to break it off, you can also block their number so that they will not be able to call or text you.
E-mail is similar, there are ways to route an email directly to the junk folder so that you do not have to be tempted by whatever the person says that you accidentally read and begin thinking about as they suck you back into their disrespectful drama.
Next: How to Get More Respect | Previous: Take a Stand: How to Deal with Disrespectful People