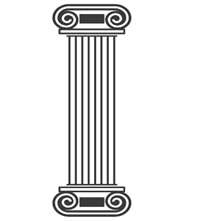 What is stoicism?
Stoicism is an ancient school of Hellenistic philosophy founded by Zeno of Citium in Athens, Greece. Its teachings are that the highest good is knowledge-based. By living harmoniously with the divine reason (fate and providence) which shapes nature we will be immune to the ebbs and flows of fortune, pleasure, and pain.
How can I apply stoicism to my life today?
The path to eduaimonia (happiness) is found by accepting moments as they present themselves. As a social being using one's mind to guide us along our path instead of being controlled by momentary desires of pleasure, fear, or pain. This is how you play your part in nature's plan and work together to treat one another fairly and justly.
Want to learn more about this and other philosophies? Join the Community.