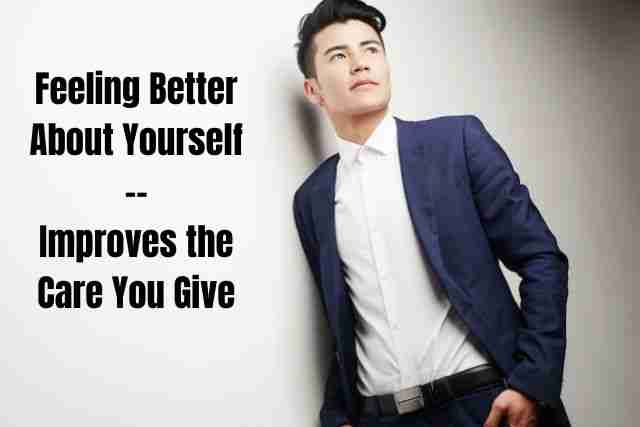 Can you relate to this?
Your alarm goes off and you pull yourself out of bed wishing you could get fifteen more minutes of sleep. Instead, you get ready for the day. You get the kids up and ready for school and have a quick breakfast before heading out the door. After dropping off the kids at school, you drive to work, and you start your work day.
At the end of a nine-hour workday, you obsess over a dozen things that went wrong.
Most of these events were out of your control. But, they leave you feeling inadequate. With no time to dwell on the stressors of the day, you put them out of your mind and push forward. Next on your schedule, you navigate through highway traffic for 30 minutes, pick up the kids and drive home.
Once home, you quickly put dinner on the table and address whatever your family needs. Days like this, where you have no real break to process your emotions, can compound stress for any caregiver.
Years ago, this was a typical day for me.
It was a badge of honor in my mind that as a parent I could juggle it all.
I could not name three things that could instantly destress me. I never thought about how to figure out what I needed. Here's why.
I cared for others all day. My role as a wife, mother, and my work in direct care kept me mentally and physically engaged in caregiving. My time was not my own. I freely gave my time, 24 hours a day, without any thought of myself. My energy was impacted by my surroundings. My emotions were heightened. Each day I worked with clients with mental health diagnoses. Most of my work was to help clients develop life skills. Life skills are a means to balance your needs in your surroundings. The concept of work/life balance was a concept that I didn't apply to myself.
I focused on the needs of others because thinking about my own needs felt selfish.
When you are placed in charge of the care of others, often a persona is trying to be achieved. Actually, implementing something for my needs just felt like more work so I didn't do it.
Periodically, I felt guilty for wanting time away from the demands of my life. The flaw in this logic was that I put these demands on myself, not my family or my clients. I essentially lost touch with myself. I had more control over my happiness than I realized.
The Cycle
The cycle began with feeling frustrated and depressed every few months. Then I began to resent all that I felt I owed to my family and my work (this is flawed thinking again). My self-care was nonexistent. I could have used a self-care makeover. I would have been a great candidate for the makeover show on Netflix ™ called Queer Eye.
Does anyone remember the show Queer Eye for the Straight Guy ™ circa 2003 to 2007? The show features 5 gay men, known as "The Fab Five", who are experts in Culture, Fashion, Food and Wine, Interior decor, and Grooming. Each episode featured an unsuspecting straight guy who was nominated by someone in their lives.
"Oh, things just keep getting better" is a line from the Queer Eye for the Straight Guy (2003) theme song composed by Widelife with Simone Denny on vocals. The makeover for the straight guy began with a visit from The Fab Five. The goal was to help prepare the man for an upcoming event in their life.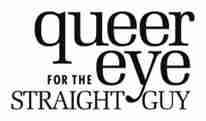 We all want things to keep getting better, right? We can 'get better' by managing our time, energy, and emotions as caregivers. These are the three things that can change our mood and impact the care we give to others and ourselves.
Do you want to get better? Well, here is how you can do it. Caregiver's Makeover Wishlist
7 Reasons for a Caregiver Makeover
There are seven reasons why caregivers need self-care makeovers. Not everyone has access to 5 Magical Godfathers to oversee your makeover transformation. So let's get proactive and discuss why we need to make our own magic.
Happy Caregiver, Happy Family
The first reason why caregivers need self-care makeovers is when you are happy those around you can be happy too. Whether it's five minutes or an hour, taking time to recenter yourself benefits everyone.
No one wants to hurt someone's feelings. When stress and frustration are present, caregivers could speak harshly to someone they engage with like a store clerk when they buy groceries or the barista at a coffee shop. This would be unfortunate for a random encounter. But could leave a lasting negative impression on a child or a client. When not dealt with in a timely manner, frustration can cause anyone to lash out when you're upset. A happy caregiver will be nicer to those around them.
Happiness
In general, caregivers need to try to attain happiness. Our children are around us daily and they pick up on our habits and attitudes. When you show your family your positive habits of self-care (i.e. breaks during the day, slowing down when you are frustrated, and communicating issues before they get out of hand). Our positive self-care habits as parents provide a positive role model for our children to imitate. Kids learn from what we say; but, also from what we do. A phrase I heard more than once was, "Do as I say not as I do."
Parents, please don't cause confusion by saying this to your kids because it's not wisdom.
Do for yourself first then help others
Who knew wisdom could come from a flight attendant reviewing safety rules on an airplane? "In the event of an emergency, place your mask on first before helping others." On every flight, passengers hear this instruction. Parents are not necessarily hard-wired to place themselves first with anything. Sure, parents need to breathe; but, we rationalize that it can wait until (fill in the blank). Caregivers can help themselves first by prioritizing responsibilities. Sometimes saying no to something allows caregivers to recenter to a happy place or just to make their life manageable. Give yourself time to breathe.
Teach others to do what you do
The proverb regarding teaching suggests, give a man a fish and he will eat for a day. Teach a man to fish and he will eat for a lifetime. As our children get older, our expectations are that they will build their critical thinking skills. A one-year old will benefit from a parent bathing them, washing their clothes, and dressing them. While a ten-year old can launder their own clothing and select their daily wardrobe. The ten-year old will learn and continue hygiene practices taught by their parents.
The same can be said for caregivers providing direct care. In direct care, when you teach patients about medications and life skills, you are not always serving as the 'fisherman'; but, eventually as the 'teacher' of these routines and life skills for clients. As caregivers, we must decide if we are going to fish for ourselves and others indefinitely or teach a new generation. Caregivers can help themselves by clarifying if we are doing things we need to or things we want to do for others.
Remove the Guilt
When a schedule conflict occurs between a caregiver and someone they care for, it does not mean it's time to cancel that manicure or round of golf you planned to say yes to a last-minute playdate at the park. You either get creative about how both activities can happen or you politely decline the last-minute outing for your child and a friend at the park. All the parental love and support you have presented does not make you bankrupt of love and attention to your kids. Sometimes children don't get everything they want. It's a lesson we all have to learn. Remove the tendency to place guilt on yourself for taking care of yourself or for just saying no.
Practice Balancing
Practice switching gears from parent mode (post-kids) to adult mode (pre-kids) regularly. Try it. It might be harder than you think.
You were a kid once who enjoyed riding your bike, eating your favorite ice cream, and listening to music with your friends. Becoming an adult does not mean that you lose your ability to enjoy life and have fun. You just have to be more deliberate with balancing the dual roles you have as a parent and human being. We all have needs and we need to practice balance in our lives.
Learn from the example of others
One of the best ways to learn is by doing the work. As a new mother in my 30s, I asked veteran mothers what they did to "make parenting work?" Several mothers encouraged me to, "have another baby."
Two years later when my second son was born, I understood what that meant. My second son triggered my new perspective on the way I care for my children.
With two kids (a baby and a toddler), I felt confident in taking family outings and having one diaper bag for both kids. I finally realized that I make could make it through a few hours away from home without needing to pack a small U-Haul ™ filled with baby items.
I was less panicked, and I did not try to bring every baby shower gift for the 'just-in-case' situations I imagined I would encounter. Family outings with small kids means mingling with other parents. Parents stick together and often have supplies you may need or vice versa. Plus, instead of me or my husband being playmates, our children could explore new things together under our watchful eyes. Kids learn a lot from their peers; so, parents are not bound to be the teacher and playmates forever.
Things just keep getting better
So, remember the straight guy from the show Queer Eye? Well, the takeaway is to:
Be kind to yourself. You're receiving this televised makeover instead of the person who nominated you.
Enjoy being happy. Anyone would have a new attitude with a new haircut, a custom room in your home, learning to cook a new dish, and getting outside of your comfort zone with activities and updated clothing in your closet, can all make you happy. So, enjoy it.
The viewers watching the show enjoyed 5 seasons of the original show. Now Netflix ™ offers reboots of the original show in America and internationally. You must check out Queer Eye: We're in Japan! Season 1 Episode 1 with the Hospice Nurse, Yoko. Warning: It's a tear-jerker.
It's ok to pause and take a breath. If the time you spent with The Fab Five helps bring out the best in you then honor it. Breathe life and care into your space with self-care.
The Fab Five taught you tips and tricks why not learn from that and continue to do it on your own? It was time well spent for them; so, isn't it worth your time too?
Make the time to balance your self-care with the needs of others. The Fab Five thought every straight guy they helped was worth the time and effort. Should we assume they don't practice what they preach?
Skip the guilt. It has a way of stopping progress and you stop living. Guilt is internal; it's self-judgment. Don't sentence yourself to a lack of self-care and lack of pride in your life.
Lastly, learn from others who accept help. They can help you see a new perspective away from the guilt that keeps you stuck and feeling that your only job is to be selfless.
video version
Follow us on social media (Instagram, Facebook, Twitter, Pinterest)