Science shows that our animals settle us into a more restful state.
Pet therapy has become a growing trend in the mental health field over recent years. Whether it's incarcerated individuals rehabilitating shelter dogs, kids reading to pets at the library as a way to work through trauma, or bringing pets to nursing homes to alleviate loneliness for seniors who have lost their independence, there is no doubt that our furry and feathered friends provide healing comfort in times of emotional distress.
How can spending quality time with a dog, cat, or other pet help you heal emotionally?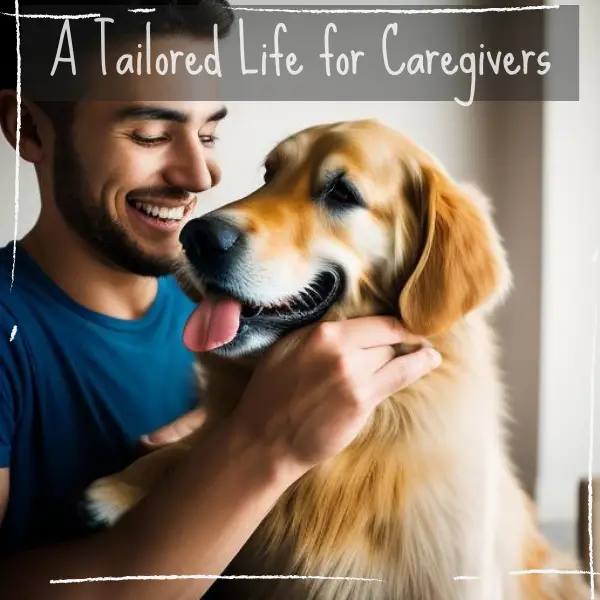 Why Pets Are Good for You
Science has shown that when we relax and enjoy the company of our animals, our heart rate slows down and breathing regulates as the nervous system settles into a more restful state. Studies have shown that when we pet and show other forms of affection to our beloved pets, our blood pressure lowers. Over time, this has an overall positive effect on our health.
Service dogs are becoming increasingly common, not just for the purpose of guiding those with special needs, but also for their ability to help us regulate emotionally.
Children with autism are often prescribed therapy dogs to help them calm their overactive nervous system responses and reduce undesirable, emotion-based behaviors. If you are in need of emotional regulation, choose to spend time with your pets as a means of working through your difficulty.
Dog or cat therapy can be a lot more satisfying than speaking to a counselor or psychologist. The jury is out on whether you'll save money by telling your troubles and spilling your sorrows to your animal friend who gazes at you adoringly as you speak. But it certainly benefits our state of mind to have that very thing we so desperately need for our emotional health – a raptly attentive audience to watch, listen and love us in our time of need.
What about a bird, fish, hamster, or other pet?
Any living creature can benefit your mental and emotional state when you're recovering from a stressful and emotionally trying experience. A cat or dog may not be right for you, or perhaps you live in a place where these types of potentially property-destructive pets are not allowed. In this case, you might enjoy being a hamster mom or befriending a fish.
The affection aspect of pet ownership can make this an especially healing experience. But even if you can't cuddle with your critter, you will also benefit emotionally from the practice of nurturing a living creature. Feeding, cleaning, caring for, and even just making pleasant daily observations of your pet, whether it has fur, fins, or feathers, go a long way for our mental health. This provides a sense of being useful and having a purpose, which is what so many of us really need after a difficult and traumatic time.
What if you can't afford a pet, or can't handle the responsibility of pet ownership?
For some people, daily feeding and care of a dog or cat are just too much, given their fragile emotional state. If you are experiencing high levels of anxiety, the thought of being responsible for yet another living thing (in addition to yourself and your family members) may be too much to deal with right now. In this case, remember that you can still make a difference for any number of shelter pets who are very likely in the same emotional place as you are.
Reach out to your local animal shelter to see if there is a need for dog walking volunteers, or someone to talk to and play with the resident kitties and puppies at their facility.
Next: The Vivid Version Of You: Vulnerability Unlocks Creativity | Previous: Crafting a New Life: Hobbies that Heal