The more you give, the more dominant personalities will demand from you.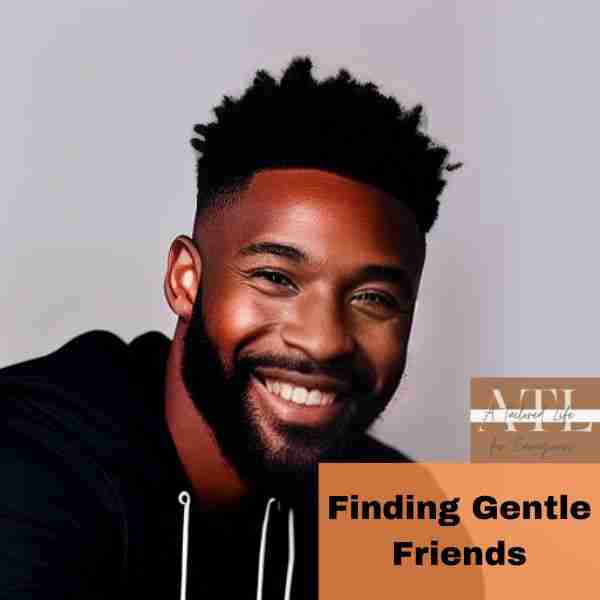 Were you shy like me growing up? Is your personality one where you naturally want to accommodate others? If you are a gentle soul at your core, then you tend to like operating in the background when dealings with others and in your work.
It's perfectly okay to be like this, but people-pleasers run the risk of getting world-weary at times from toiling away with little or no recognition. And if you work with more aggressive personality types, keeping them happy tends to overwhelm and sap your energy.
Do You Give More Than You Get?
It may seem like the more you give, the more that more dominant personalities will demand from you. What you really need as a people pleaser is relief, acceptance, and understanding.
Balance is so important in life. Think of relationships as your life's see-saw. The ride is best when what you put into elevating the other person comes back to you in equal measure.
Imagine you're having a picnic. You bring sandwiches, chips, drinks, and all the fun games. Now, if your pals just show up empty-handed and don't bring anything to the party, it's gonna be a bit of a bummer, right? But when everyone pitches in, the picnic becomes this awesome feast of laughter, stories, and shared experiences. It's like creating a big potluck of good vibes!
Are You Searching For Approval?
People pleasers are searching for approval. They can often find it in the company of like-minded souls. Have you ever considered that as a people-pleaser, you may actually feel most comfortable with people who share your personality traits?
When you're invested in your relationships, it's like planting seeds of positivity. You water them with your time, effort, and care. As those relationships grow, they become these strong, beautiful trees of trust, support, and love. But if you neglect them, those seeds might not sprout, and you'll miss out on all the shade and joy they could've provided.
Remember that feeling of having someone there when you needed them? That's the magic of give-and-take in friendships. When you're there for others, they're more likely to be there for you too. It's like a never-ending loop of awesome support, and it makes tough times easier to handle and good times even better.
Plus, getting as much out of relationships as you put in means you're showing people that they matter. When you take the time to listen, to care, and to show up, you're telling them, "Hey, you're important to me, and I value our connection." That's the kind of stuff that makes bonds unbreakable and memories unforgettable.
Find Your Tribe
So, my friend, let's keep rockin' this friendship game by putting in the effort, sharing the laughter, and embracing all the amazing experiences that come our way. Because in the end, it's those shared moments that make life one heck of a joyful adventure! If you are wondering where to find good friends, we'll tell you where to start.
If you have trouble breaking the ice with new people, here are the steps to attract good friends to you. Imagine what type of nurturing and loving emotional environment you could create when surrounded by people who share your need to tend to the details, show support for others, and emotionally lift one another up instead of competing for attention.
Ideally, if more people pleasers came together instead of trying so hard to gain the approval of more callous personalities, they could thrive in mutual respect and harmony with each other.
If as a people pleaser you managed to find the support of a like-minded group, tend the garden of these relationships and cherish them.
Doing so will help you gain back the confidence needed when dealing with the sometimes cold and cruel world.
Next: Why People-Pleasers Can't Set Boundaries | Previous: How People-Pleasers Can Learn to See Their Own Worth