People-Pleasers tend to have a low sense of entitlement.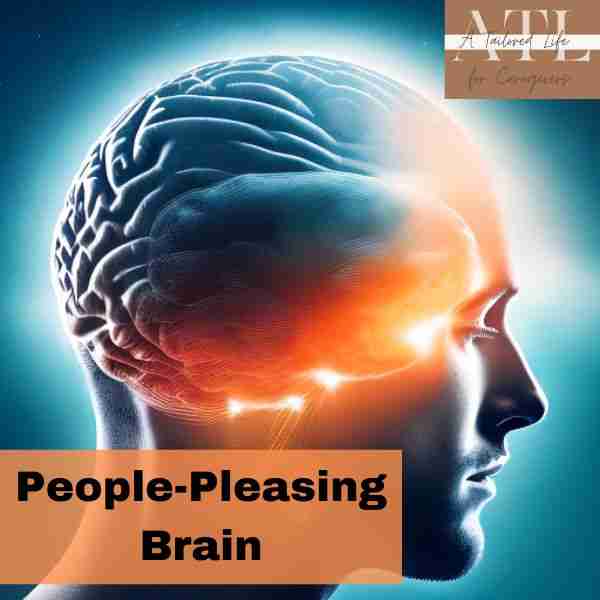 You're reading this because you're wondering if you might be a people pleaser. How would you know? You've lived inside of your own head for your whole life. You probably just assumed that other people thought the way that you think. So it's hard to say if, as far as being a giving person, you're right on par with the average, or if you're more generous or less generous than others.
Your first point of reference in deciding if you're a people pleaser or not is a comparison. To determine whether you tend to tip the scale toward being more of a pleaser personality than most, pay attention to other people. Then compare what they do, say, and how they react, to yourself.
What to look for in gauging your entitlement level
How other people act when there's an opportunity for them to do a favor, help out, offer support, or otherwise serve a friend, neighbor, family member, or even a stranger.
How other people react when you offer to help, do a favor, offer assistance, or be a giver in some way.
How other people react when they're being presented with an unreasonable situation, versus how you would react in the same circumstance.
How other people act, speak, and behave in the face of injustice, versus how you would handle the situation.
How much self-promoting, self-congratulating, and self-defending other people do versus how much of those things you do.
Gauge your level of entitlement
You've probably heard of the term "entitled" as used to describe a certain social mindset. A plain way of saying this is how selfish, self-directed, or self-centered is a person.
People who behave in an entitled way seem to believe that the world owes them something. They don't hesitate to ask for what they want. They object when they don't get it. They readily complain and demand.

As someone with people-pleasing tendencies, you likely have a low level of entitlement. To test this out, consider:
What your thoughts and reactions would be to the following:
How do you react when you're at a restaurant and the portion of food that you ordered seems meager?
When you're told to follow a set of rules that seem unfair, how likely are you to feel wronged or actually object?
When someone else is rewarded for a job that both of you shared in equally but you are passed over, how likely are you to dwell on the unfairness, or actually verbalize your thoughts about it?
If you pay for a service that doesn't include what you were told you'd receive, are you likely to bring up the disparity and ask for a refund or demand some money back?
What's your reaction or response to judgment or criticism by others?
People pleasers are more likely to accept and take criticism to heart, even if it's unwarranted or does not accurately portray who they are or reflect the level of effort they put in.
If someone accuses you of not doing a good enough job, do you come down on yourself in condemnation?
Someone who is strong in their self-perception would probably not waver or falter when told that they didn't do a good enough job, did or said something wrong, or was at fault in some other way when in reality none of this was true.
A people pleaser, however, might be more likely to try and see the point of view of the person who accused him or her of being less-than, and somehow even convince themselves that the other person was correct and justified in criticizing them.
Do you second-guess yourself?
Many people hold a superior view of themselves in terms of what they know or think they know, and what's correct information. You've probably encountered more than your fair share of people who will argue a point at the drop of a hat.
People pleasers, due to their shaky and changeable self-perception, are likely to back down in an argument or change their opinion based on what another person has said. They may do this not because there is truth to what's being communicated, but more likely as a reaction to the strongly expressed opinion and self-assuredness of the other person.
Next: The Validation vs Self-Worth Trap: How People-Pleasers Can Let Go | Previous: Daily Mantras for People Pleasers to Create Balance in Relationships