Respect is something to think about if you want to enhance your professional relationships.
The type of respect that you give and receive at your job is different from the respect you show to your partner or husband or wife. The truth is that we could probably help our intimate relationships if we treated our loved ones with the same respect that we offer to people whom we work with on the job every day.
Respect in the Workplace
Below find ways to give and receive respect at the workplace. Respect is something to think about if you want to enhance your professional relationships, team build, increase productivity and create success.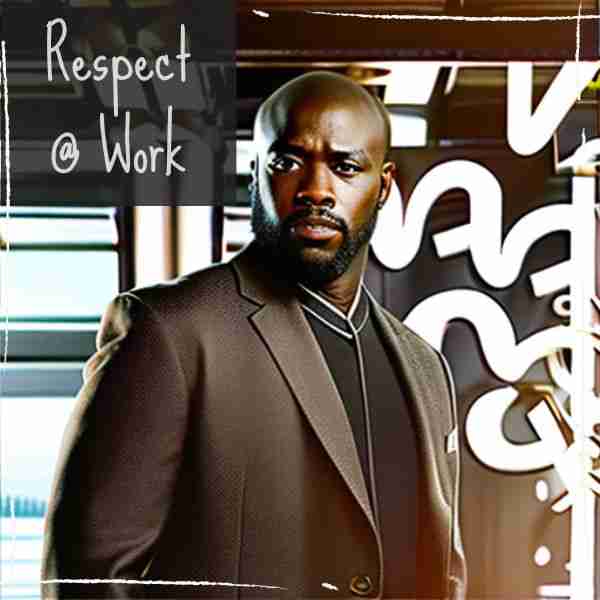 Respect those in charge
People who have been granted a position of authority in your workplace have acquired this leadership role because they display aptitude, expertise, and an ability to lead others to a productive end. Hopefully, you like and have an appreciation for your boss at work. But even if you don't, you should still do your best to respect this person while working on ways that you can further your own success.
Show respect for your boss or the person in charge of your department at work by doing the following:
Listening when he or she is speaking, making eye contact, and showing positive responses such as nodding and indicating that you understand.
Adhering to company rules and regulations. Showing respect for authority at your job means understanding that rules were put in place because they facilitate desired outcomes and also help to increase functionality.
Rules may also have been established in order to secure the safety and well-being of individuals. Your boss has been given the challenge to enforce the rules, and it's helpful for you to respect him or her in following them. Your personal opinion of the boss has nothing to do with understanding that he or she was put in charge of making sure that the rules are enforced.
If certain rules or workplace policies do not seem to support the goals of your team or do not help you accomplish what you need to, you can certainly set out to have the rules revisited. However, doing this takes a certain level of professional care and finesse in your communication. If something needs to change in your workplace, showing disrespect for your boss is not a way to go about it.
Respect for your co-workers
Your co-workers are the people that you must cooperate with on a daily basis in order to accomplish necessary tasks on the job.
Below are some tips for giving and receiving respect among coworkers:
Respect other people's ideas
There will be times when you may come together for a round table discussion or be invited to share your thoughts. While you may not always agree with what someone else thinks, it takes a special kind of communication finesse to convey that you still respect someone and their ideas even if you don't agree with what they propose.
Respect for other people's ideas means letting them have the floor. Give them time to fully explain what they mean, and really listen. Take time to think about what they have suggested, talking it over openly with them to weigh the pros and cons. Respect means avoiding turning every discussion into a battle of egos or bringing emotions into the picture.
Respect for other people's time
It's common for delays to happen on the job. Productivity snafus occur. Human errors and mechanical malfunctions occur. When this happens, we must backtrack and correct those mistakes, and then try to catch up and make up for the lost time.
If it happens that you need to rush a co-worker through a certain procedure in order to meet a deadline, a certain complicated chain of communication should take place as part of your respect for them in the situation. This person only has a limited number of hours to complete what is expected of them in the face of a mix-up. To turn around and demand that they hurry up, or complain to others that they are not working fast enough when in reality this person is not to blame for the delay, is essentially disrespecting them. Being transparent and truthful about what has taken place, isolating what went wrong and how it can be fixed, avoiding finger-pointing, and putting excessive demands on people to produce at a quicker level is reasonable. These are all ways that you can respect other people's time in the workplace while still managing to get things done.
First: The Meaning of Respect | Previous: Respect Yourself And Others To Feel Good