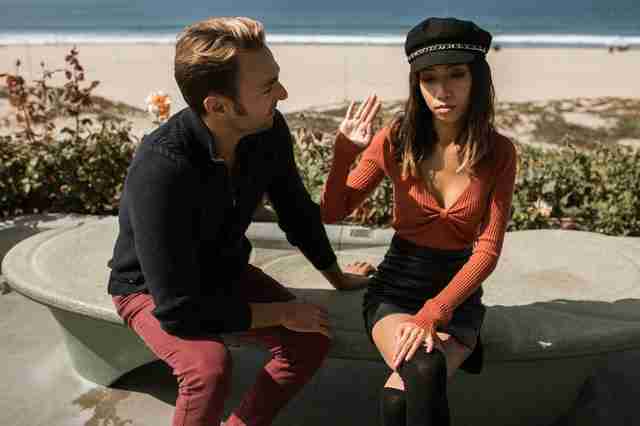 Do you ever worry that you're in a relationship with someone who is controlling? The relationship may be romantic, platonic, or business. There are a lot of Lifetime movies and True Crime dramas that show controlling relationships as overtly and obviously sinister. However, real-life instances of how controlling people act and behave in relationships are more difficult to uncover.
We would all love a simple diagnostic test or an easy quiz to determine if someone is controlling. It's possible that the person is just difficult, arrogant, or headstrong making them tough to deal with at times. Having any of those personality traits does not mean someone is controlling. A controlling person is likely to have those traits and they are some of the driving forces making them want to constantly try to control situations or the lives of others. Our series of articles will assist you in recognizing if someone is controlling and if so, deciding what should you do about it.
What constitutes controlling behavior?
How to know if a person is generally a controlling personality versus maybe temporarily behaving in a controlling way? Is the control element of your relationship one-sided? Or do you and your partner take turns trying to control each other?
Let's talk about what it means to be controlling.
Controlling Relationships Creep Up on You Slowly
Do controlling people behave in a controlling manner on purpose? It's hard to say. The truth is that people who have controlling personality traits were probably raised by parents or brought up by caregivers who are also controlling. Controlling behavior may be all they know.
It's also a matter of preference
What are you used to and what do you tolerate? Maybe something that seems stifling and controlling to you, to them feels authoritative or assertive. Boundary preferences have a lot to do with whether a person has crossed into the zone of controlling behavior. Do they know what your boundaries are? Do they respect your boundaries? These are the first questions to ask.
What generally happens with controlling partners is that your relationship starts off normal enough. Just like any other intimate partnership, you may begin your awkward association with a controlling person not even recognizing that they're out to control you (and everyone else).
Why not? Well, perhaps they've not really shown you their true colors yet. Maybe they're still basking in the honeymoon phase of the relationship. Here's how it might go.
If you're on a date with a person, things may proceed smoothly enough during the feeling-out phase of the relationship. You're watching for red flags but you don't see any… yet. As far as conversation, it's an even exchange. They do things like ask you how your day was. They take a moment to listen to your story and empathize with your emotions, whatever these may be at the time.
Slowly though, you may start to notice a change, and not for the better. Maybe the controlling person tells you they have a surprise for you. They're going to take you on a date to an undisclosed location. Who doesn't love surprises?
Initially, you may find this to be spontaneous and exciting. However, the warning flag should go up if things get weird in the aftermath. Maybe your new friend decides to ignore feedback from you about how the outing or date went. Maybe you gently let him or her know that their chosen destination for the date is not something that really suits your taste or personality. It might have been better for them to ask your opinion and preference. You get a weird vibe. They don't seem open to your honest feedback. Hmm.
There soon comes another date or outing where they once again have left you in the dark about what will happen and where the meeting will take place. You're not being given a say. Your chance to speak your mind never seems to materialize.
Here, you may decide to start paying attention and figure out if they might be a controlling person. Be mindful and observe! This is your signal to either slip out quickly or go all in. Oh, you chose to stay? Keep on reading for more potential flags.
The next level of relationship creep that comes up with a controlling person is that the conversations soon become one-sided. We mentioned that in the early phase of your relationship, your talks likely involved lots of back-and-forth exchanges. However, the dynamic may soon shift where most of the focus is now on your partner.
If you notice that when you bring up your own opinions, thoughts, and stories your partner shows disinterest or lack of response, or shifts the conversation back to themselves, then you may be dealing with a controlling person. Remember that the tendency to be controlling is based on both psychological immaturity and low self-esteem. So if the person lacks interest in your welfare and well-being, it is likely that they are just waiting for you to shift the focus back to where they want it, which is on them.
Another strong possibility is that your controller wants information from you only SOMETIMES. Now you've got to figure out what flipped the switch. Is it likely that the information will be soon used against you? Decide if your personal interests are being considered here.