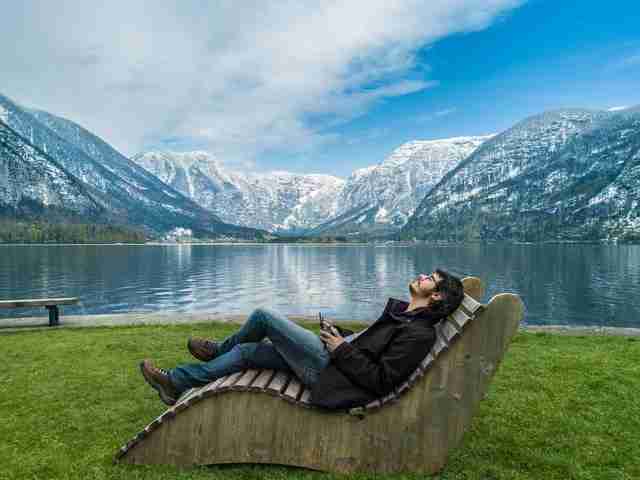 We all tend to become distracted by the curve balls life can throw out, which often leads to neglecting to make wellness part of your daily routine. Our days can be busy, but we seldom take the time to slow down to reflect on the importance of maintaining our self-care. Stress is pervasive in today's world, even just commuting to work can drain you even before you start your day.
With a good plan of action, you can develop healthier habits and make the right choices that enhance your wellness.
The Only Way to Make a Decision and Stick to it
You have to choose to follow a healthy lifestyle. This is a major decision that many people avoid making, and they end up reverting to their former ways of living. Prioritizing wellness is a choice and one that each of us should make.
How Can We Put Wellness on Auto-Pilot?
Performing an action repeatedly until it gets ingrained in our minds and bodies results in the formation of habits. It's a way of rewiring the brain to automatically choose the best thing for us without having to think.
Here are five ways for you to make wellness a daily routine for you:
Set a reminder to never forget important things again!
Choose healthy food options because you can't outrun a bad diet.
Get in shape this year with a regular exercise routine.
Make time for something that brings you a little bit of joy every day.
Spend less time alone and improve your social life starting with friends and family.
At the very least abiding by these principles on a daily basis, you'll experience overall increased wellness. There is no way around the need for discipline. No magic bullet or pill will get you there, you must have consistency. Especially in our fast-moving lives where it is so easy to get off track.
Smartphone and Calendar Reminders
Setting alarms or reminders starting when you wake up in the morning is a great way to set the tone for each day. If you wake up late the day is already lost. When we wake up on time or even early we have set things in motion to get all we want to achieve for the day done!
Staying Slim even without the Gym
The nutritional choices we make are crucial to physical wellness. Feeding our body live foods ( lean meats, fruits, grains, vegetables, etc.) will make us feel good and give us energy for the days ahead.
Our decisions about what we eat have an important role in our physical health. Feeding our bodies fresh fruits and vegetables, lean meats, grains, etc., makes us feel good and gives us the energy we need to sustain ourselves throughout the day and meet our goals.
Get in Shape Fast with Daily Exercise
Exercise has many advantages including developing diligence, enhancing mental health, and building stronger, more resilient bodies.
By exercising every day, you can fend off chronic conditions like type 2 diabetes, osteoporosis, and heart disease. That is how effective moving the body can be.
Start Living Your Best Life in the Moment
We tend to focus too intently on work activities, relationships, and interpersonal issues. We forget that taking the time to laugh can be of great value. We need to take time every day to be in the moment when having fun, a quick laugh, or when experiencing a pleasurable experience from even the smallest thing.
By setting aside worry for a short time every day, we relieve some of our stress. We aren't designed to live in a constant state of anxiety and need to let off some steam to regulate ourselves. Excessive stress interferes with our overall health, tanks our performance, and even keeps us up at night.
Unlock the Secret to Happy, Healthy Relationships
The relationships we develop and maintain are the cornerstone of our well-being. Much of our self-confidence is built on the love, appreciation, and affection we have received from others. The purpose of our existence is to be among others, interacting as a community. Having wonderful friends and family members that are here for us boosts our self-worth, improves our mood, and raises our self-esteem and happiness.
Develop a healthy habit into a daily one
Only you can decide how you will live each day whether it is in wellness or not. How well you are today is determined by how well you practice good wellness habits. At the very least, if you take the measures described above, you'll be off to a solid start in developing healthy daily routines. Reducing your unhealthy habits increases your productivity and effectiveness