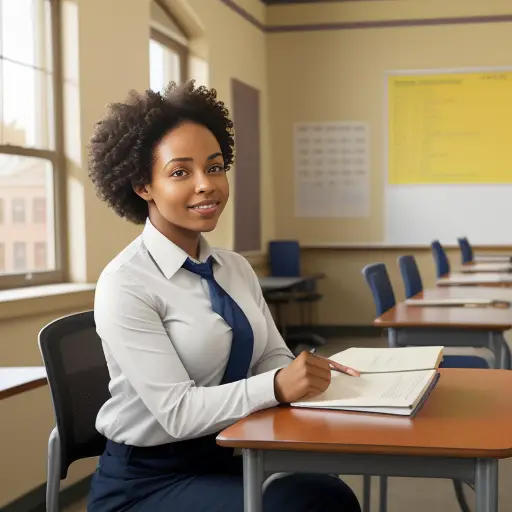 Self-help books offer the opportunity for an individual to be the master of their own fate. Lately, the term self-coaching makes me curious about how much we can guide our fate for self-care. I ran across Peale's book on the power of positive thinking because I was reminiscing about my first memorable experience with positive thinking.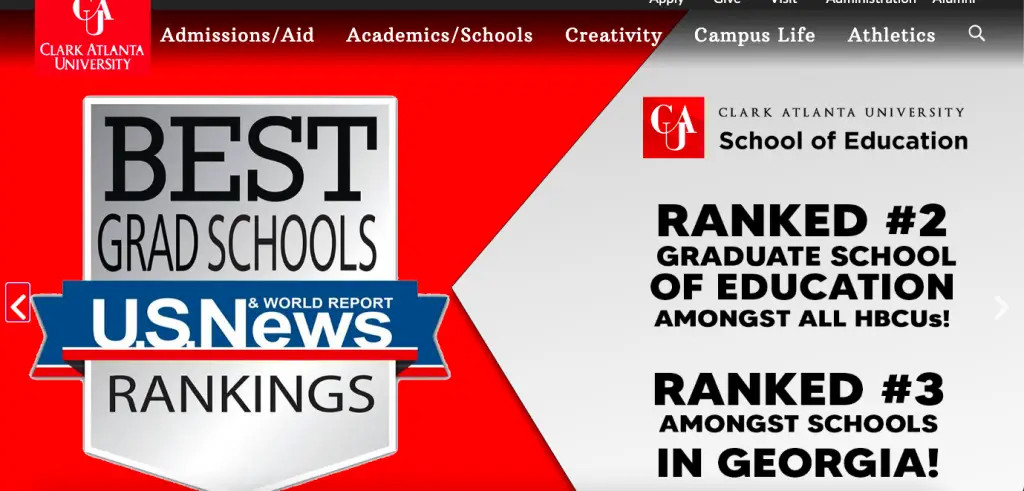 I was in my final year of college at Clark Atlanta University and I enrolled in a class with Dr. Dennis Kimbro that I heard was an easy A. Dr. Kimbro confidently discussed the class format and how the course was a series of class discussions where vigorous participation was required. He noted that Drop/Add forms were signed and available to anyone who wanted one. Then he announced that there would only be one assignment that would determine your grade for the class. The classroom quickly cleared. I was one of the people to grab a Drop/Add form because I could not risk not passing a class my senior year.  I later found from Lanie, a student in my department who took the class, that it was all about positive thinking and it was "easy" for students who wanted to open their minds to the power of positivity. Lanie said that all the discussions were really engaging and she and her classmates always stayed after class to talk and further explore the topic of the day's class.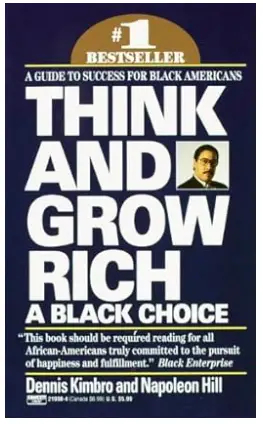 I later purchased Dr. Kimbro's book, Think and Grow Rich: A Black Choice. I read that book every year for years because although the opportunity to take Dr. Kimbro's class escaped me I did not want to miss the gems destined to be in his book. My copy had notes in the margins and bookmarks. When I taught a Humanities course at Harrison College, I gave it to a student who was having a lot of challenges. I gave it to her with the request to pass it on if she came across someone else who needed it. I highly recommend reading Kimbro's book but this post is about the power of positive thinking and below is a synopsis of Peale's book.
Published in 1952, Norman Vincent Peale's "The Power of Positive Thinking" is a timeless self-help classic. With millions of copies sold globally, this groundbreaking book continues to have an influence on readers with its message of utilizing positive thinking's transformative potential. We will examine the main ideas, methods, and strategies presented by Peale in this 2000-word synopsis in order to assist readers in overcoming obstacles, enhancing their perspective, and realizing their objectives.
Overview: The Power of Positive Thought
Renowned American clergyman and motivational speaker Norman Vincent Peale held the view that attaining success in both personal and professional spheres is largely dependent on having a positive outlook. "The Power of Positive Thinking" examines the theory that people may improve their circumstances by adopting a positive outlook and that their ideas directly affect their lives.
Section 1: Have faith in yourself
Starting with the essential idea of self-belief, Peale writes in his book. He stresses the significance of believing in one's own value and ability. He offers the following methods to develop self-belief:
Imagine Your Success: Peale exhorts readers to see themselves accomplishing their objectives in vivid detail. People can decrease self-doubt and increase their self-confidence by often picturing success.
Section 2: Have Faith in Your Dreams
Peale explores the value of setting goals and dreams in the second half of the book. He presents the following observations based on his belief that dreams are a potent source of inspiration and motivation:
The Power of Faith: According to Peale, people can achieve their goals by using their faith—whether it be in a greater power or in themselves. Faith can give one the willpower and fortitude needed to go past challenges.
The author emphasizes the need to mentally prepare oneself for success. This is rejecting negativity and self-doubt and replacing them with constructive ideas, thoughts, and imagery.
Overcoming Fear: According to Peale, fear can be a major obstacle to achieving one's goals. He offers helpful guidance on confronting fear head-on and overcoming it by progressively stepping beyond one's comfort zone.
The Principle of Reversibility: Peale presents the idea that optimistic thinking can result in optimistic deeds and consequences. He contends that one can start a successful cycle of self-reinforcement by adopting an optimistic outlook.
Section 3: Have Faith in Your Health
Peale highlights the close relationship that exists between mental health and physical health. He says that being happy and accomplishing one's goals depends on being in excellent health. He provides advice on how to foster both physical and mental wellness in this section:
The Faith-Based Healing Power: Peale talks about the part faith plays in recovery and healing. He tells tales of people who, by fusing medical care with prayer and positive thinking, saw amazing improvements in their health.
The author presents the benefits of visualization and relaxation techniques for lowering stress and enhancing general health. People can improve their physical health by focusing on a feeling of well-being and relaxing their minds.
Preventing Self-Poisoning: Peale issues a caution against unhealthy routines and feelings. He counsels readers to avoid harboring toxic emotions such as resentment and anger, as these can exacerbate illness.
Section 4: Have Reasons to Believe
Peale addresses the notion that one's chances of success can be greatly increased by putting a strong, positive motive behind their goals in this section. He lists the subsequent guidelines:
The Power of Purpose: Having a purpose that is both clear and meaningful can give one the drive one needs to accomplish their objectives. Peale advises readers to pinpoint their goals and connect them to their aspirations.
Have Faith in Your Goals: Peale contends that rather than suppressing desires, they should be used constructively. People should use their desires as motivation to realize their dreams rather than feeling bad about having them.
Think Kindly of Others: The author emphasizes the value of developing wholesome relationships and having kind thoughts for other people. 
Develop a Sense of Humor: Peale stresses the value of humor and the capacity for self-satisfaction. Having a good sense of humor can help reduce stress and make difficult situations easier to handle.
Part 5: Safely Have Confidence in Yourself
The book's last section is devoted to boosting self-esteem and preserving an optimistic attitude over time. Peale provides methods for bolstering these convictions:
Remain Focused on Your Objectives: Peale advises people to always remember their objectives and make a steady effort to reach them. Their positive beliefs may be strengthened by this unwavering focus.
Associate with Upbeat Individuals: Having a positive and encouraging group of people around you can help you stay positive and push away negativity.
Peale emphasizes the value of prayer, meditation, and positive thinking as strategies for upholding an optimistic outlook. These techniques can support people in maintaining their confidence and connection to their inner strength.
Never Give Up: The author's message is clear: no matter how difficult life gets, one must never give up. Even the most challenging tasks can be overcome with perseverance and an optimistic outlook.
Conclusion: The Long-Term Benefits of Positive Thought
Numerous people were greatly motivated to use their thoughts and beliefs to better their lives by the ground-breaking book "The Power of Positive Thinking" by Norman Vincent Peale. Through a focus on faith, goal-setting, self-belief, and cultivating a positive mindset, Peale offers readers a doable road map for realizing their dreams and overcoming hardship. This book goes on to serve as evidence of the long-lasting benefits of a positive outlook for both career and personal success.