2×4
In 1953, an energetic boy named Henry played baseball every day in the small town where he was born. He used a discarded wooden two by four for a bat and metal bottle caps for a ball.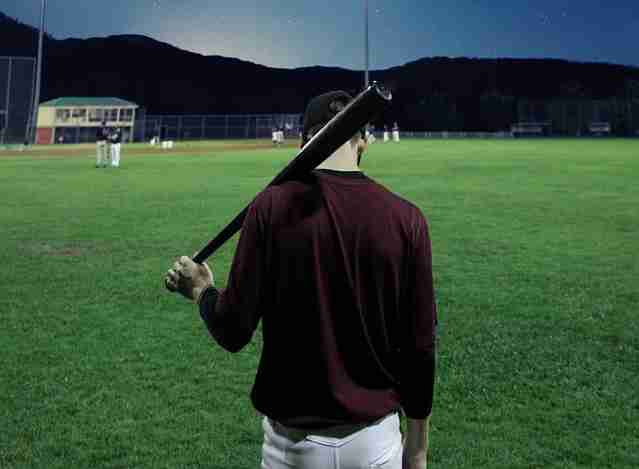 Practice, practice, practice
Henry spent hours practicing his swing. His friends watched him tossing up those tiny bottle caps toward the clear blue sky and sending them out of sight with one smooth swing of his homemade bat.
Doctor's care
Soon Henry and his parents became concerned about his constant fatigue. After a visit to a doctor, Henry was diagnosed with Type 1 diabetes. Under a physician's care, Henry continued to play baseball throughout high school and college but declined an offer to play in the minor leagues. Why? Henry knew the state of his body due to his diabetes. He also knew the rigors of professional sports could negatively impact his health.
Love and family
Henry finished college, got married and had three daughters. His eldest daughter is me. Dad's love of baseball was transferred into teaching other young boys to play through a local baseball league. Becoming a coach allowed my dad to slow the decline of his fragile health and share his favorite pastime with others. Dad lived to age 39 and his choices encourage me to be accountable for my health.
Good news
Knowledge of my family's history of diabetes provides good news and better news. The good news is my understanding some of my body's genetic makeup. I can plan preventative strategies to maintain good health including regular exercise, clean eating and reducing my stress. I can schedule regular eye exams to monitor my eye health. Dad lost vision in one eye in his late 30s. Although my father is no longer with us, he taught us about self care.
Better news
The better news is my family and I can practice self-care by learning about diabetes and its history in our family. We can exercise as a family, plan healthy meals together, and keep each other accountable Researchers have made strides in medical care that greatly reduce or offset the symptoms diabetics can experience.