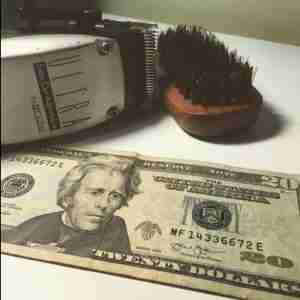 You've probably heard of Dave Ramsey's envelope system to spend less money.  Well, I have a spin on that to save money. It's the forget about it envelope system. 

I just gave my son a shave using my trusted Andis clippers. I paid myself for this $10 shave.  Oh, and I gave myself a really good tip. 😇

When I save my family money by doing a job myself rather than paying someone else to do it, the money I saved goes into an envelope that I will forget about until the end of the year. Last year, I saved $300 in my "forget about it envelope".  How are you saving?