While working as a Wardrobe Mistress for a traveling Children's Theater Company, I realized how much I missed the sunshine. If you are not familiar with the term wardrobe mistress, it is the job of one or more people to maintain the costumes for a theater production. Duties range from daily washing and mending clothing to quick changes during the show. The backstage crew of a theater production all wear black so we blend in with the backstage area so as to not distract attention if we are ever seen by the audience during a performance.
One season while touring with a show we landed in Savannah, Georgia. The company was based out of Atlanta or Hot-lanta as many called it back in the 90s. In Georgia, it was sunny and hot during the summer and sunny overall the rest of the year. You just got used to the heat or you didn't. Back to the theater, during this three-month run of this show, you start to crave daylight. When we traveled we did two shows a day for two days so we spent a lot of time in the dark backstage with flashlights. However, while we were in Savannah, the crew took a short drive to Tybee Island and lounged on the beach. I marveled at how after a few hours and a sunburn later I felt so much better. Why? Sunshine.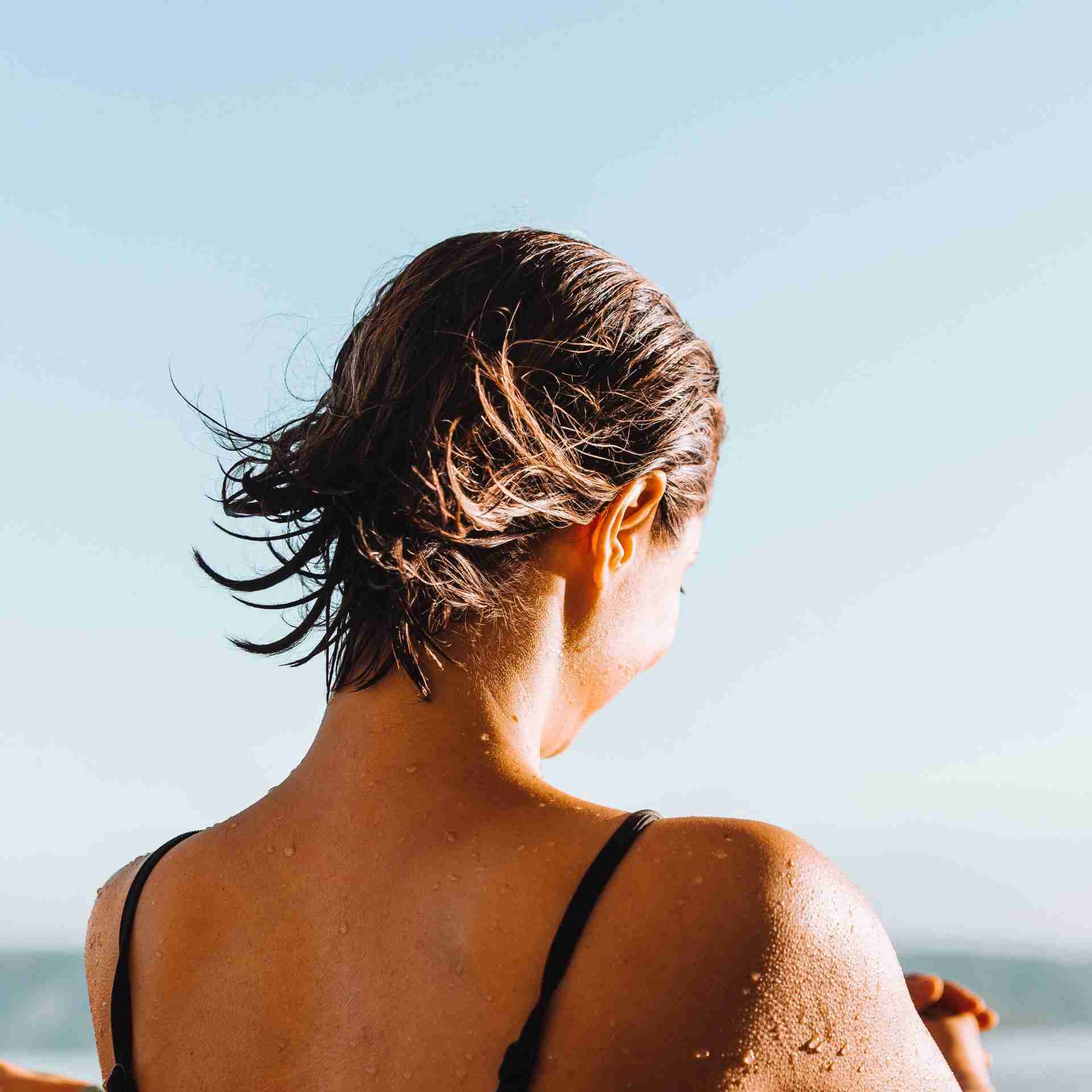 Sunshine provides several important benefits to the body because it produces vitamin D. Studies show that sunshine has a positive impact on mental health and overall well-being.
Here are some of the key benefits of sunshine to the body:
Vitamin D Production: Sure you can take vitamin D orally but why not get it straight from exposure to sunlight allowing the body to naturally way produce vitamin D. Vitamin D is essential for bone health as it helps the body absorb calcium. It also plays a role in immune function, and mood regulation, and may have other health benefits.
Boosts your Mood: Sunlight exposure can stimulate the production of serotonin in the brain, often called the "feel-good" hormone. This can help improve mood and reduce symptoms of depression and anxiety.
A Better Night's Sleep: Exposure to natural light, particularly in the morning, helps regulate the body's internal clock (circadian rhythm). This can lead to better sleep patterns and improved overall sleep quality. Who wouldn't want to wake up feeling more rested?
Skin Health: Moderate sun exposure can be beneficial for the skin. It can help with conditions like psoriasis, acne, and eczema. However, excessive exposure to the sun can lead to sunburn and increase your risk of skin cancer, so it's important to use sunscreen and take precautions. A fashionable hat is never a bad thing.
Stronger Immune System: Vitamin D, produced in response to sunlight, plays a role in supporting the immune system. It helps the body fight off infections and may reduce the risk of certain autoimmune diseases.
Bone Health: Vitamin D is crucial for calcium absorption, which is essential for maintaining strong and healthy bones. A deficiency in vitamin D can lead to conditions like osteoporosis.
Cancer Prevention: Some studies suggest that adequate vitamin D levels from sunlight exposure may reduce the risk of certain types of cancer, although more research is needed in this area.
Cardiovascular Health: There is some evidence to suggest that vitamin D may have a positive impact on heart health by reducing the risk of heart disease and improving blood pressure regulation.
Weight Management: Some research indicates that vitamin D may play a role in weight management and reducing the risk of obesity.
Eye Health: Sunlight exposure, particularly natural sunlight, has been associated with a reduced risk of nearsightedness (myopia) in children. Don't forget to get regular eye exams for eye health. Sunglasses with UV protection are a great way to protect your eyes.
While sunshine offers numerous benefits, it's important to enjoy it in moderation and take precautions to avoid overexposure. Prolonged and unprotected exposure to the sun's ultraviolet (UV) rays can lead to sunburn, premature aging of the skin, and an increased risk of skin cancer. To reap the benefits of sunshine while minimizing risks, it's advisable to wear sunscreen, protective clothing, and sunglasses when spending time outdoors and to avoid excessive sun exposure during peak UV hours. If you live in a less sun-rich area, you can add Vitamin D to your diet or with supplements. Always consult your doctor if you have existing medical conditions.